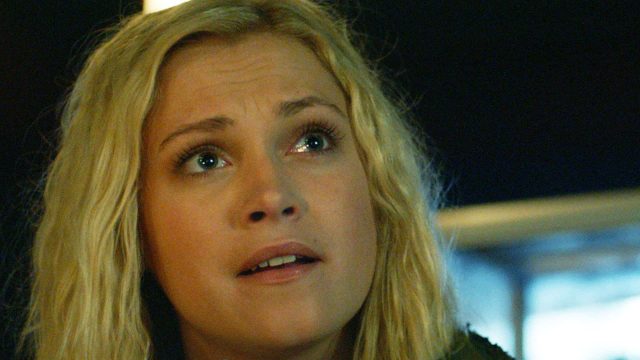 ACTUALIZADO
Promo subtitulada en español, sneak peeks, fotos y sinopsis de The 100 6x06 "Memento Mori" que se estrenará el martes 11 de junio en The CW Estados Unidos.
Esta semana no habrá episodio nuevo de The 100, así que es una buena oportunidad para ponerse al día con la sexta temporada.
Sinopsis The 100 Temporada 6 Capítulo 6
El capítulo 6 de la temporada 6 de Los 100 se titula "Memento Mori", y la sinopsis oficial del episodio dice lo siguiente:
LA BÚSQUEDA CONTINÚA - Diyoza (Ivana Milicevic) aprende más sobre los misteriosos Hijos de Gabriel, mientras que Abby (Paige Turco) continúa buscando una manera de salvar a Kane (Henry Ian Cusick).
El episodio está dirigido por P.J. Pesce y escrito por Alyssa Clark.
The 100 6x06 Promo Sub Español
En este nuevo episodio veremos que camino tomará Murphy, luego del ofrecimiento de Josephine, mientras que el resto del grupo sigue sin saber que Clarke es en realidad Josephine en el cuerpo de Clarke.
The 100 6x06 Sneak Peeks (Subtitulados)
Inside the episode (Subtitulado)
Fotos promocionales The 100 Temporada 6 Episodio 6 'Memento Mori'