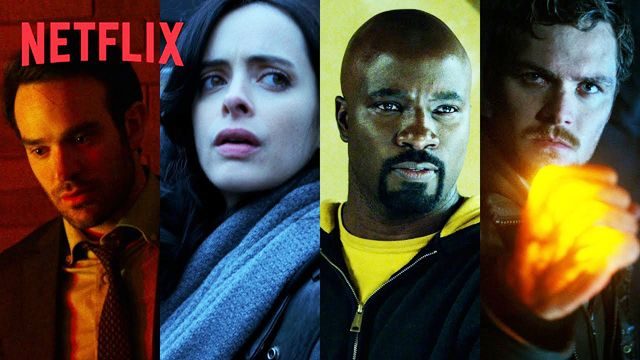 Tráiler subtitulado de The Defenders la nueva serie de Netflix que llega a Netflix en Agosto de 2017.

Finalmente Netflix ha publicado el tráiler oficial de la nueva serie The Defenders, que reúne a Daredevil, Jessica Jones, Luke Cage y Iron Fist, y que podremos ver a partir del 18 de Agosto de 2017.
En el tráiler podemos ver que en medio de un interrogatorio de Misty Knight (Simone Missick) hacia Jessica Jones (Krysten Ritter), aparece Matthew Murdoch (Charlie Cox), para informarle que es el abogado de Jessica.
Claire Temple (Rosario Dawson) le dice a Luke Cage (Mike Colter) que tiene que conocer a alguien. Ese alguien resulta ser Danny Rand (Finn Jones), y por lo que vemos su primer encuentro no es muy amigable que digamos, de hecho Danny golpea en la cara a Luke, quien se impresiona por haber sentido el golpe, mientras que Danny se sorprende por la dureza de la piel de Luke.
En el tráiler también podemos ver el debut de la actriz Sigourney Weaver, quien interpretará a una misteriosa villana llamada Alexandra.