El 6 de agosto de 2020, la serie original danesa The Rain 🌧 regresa con su tercera y última temporada. Mira los pósters a continuación.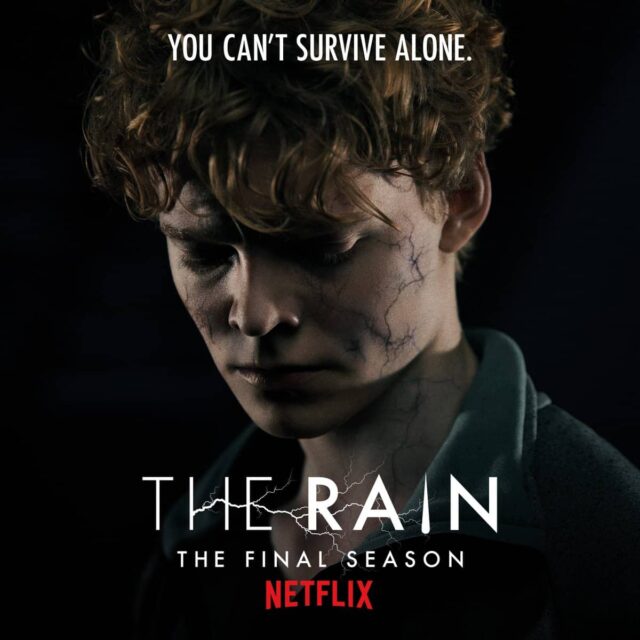 La tercera temporada de The Rain comienza donde terminó la segunda temporada.
Varios años después de que la lluvia arrasó con grandes sectores de la población escandinava, Simone y Rasmus están divididos sobre la cuestión de cómo salvar a la humanidad.
Rasmus quiere que todos se infecten con la misma versión beta del virus que le dio poderes sobrenaturales, mientras que Simone insiste en que debe haber una cura. ¿Lograrán dejar de lado sus diferencias para hacer lo correcto?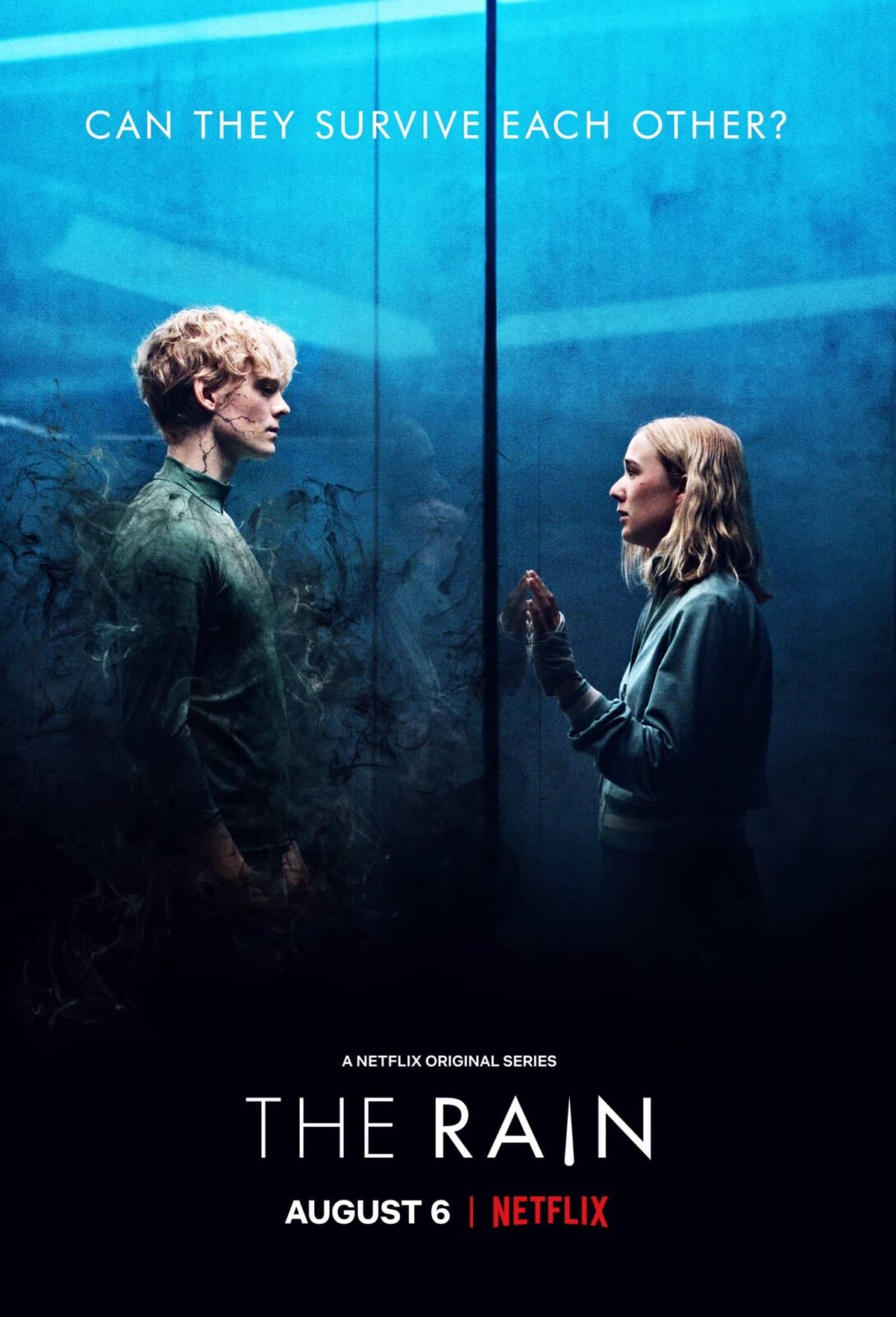 Elenco de la tercera temporada
El elenco principal está conformado por Alba August (Simone), Lucas Lynggaard Tønnesen (Rasmus), Mikkel Boe sentía (Martin), Sonny Lindberg (Jean), Lukas Løkken (Patrick), Clara Rosager (Sarah), Evin Ahmad (Kira) Nathalie Madueño (Fie) ) y Johannes Kuhnke (Sten).
El nuevo elenco está formado por Rex Leonard (Daniel), Cecilia Loffredo (Luna), Henrik Birch (Lars) y Annemette Andersen (Trine).
La tercera temporada de The Rain consta de seis episodios y tiene su estreno mundial el 6 de agosto de 2020.