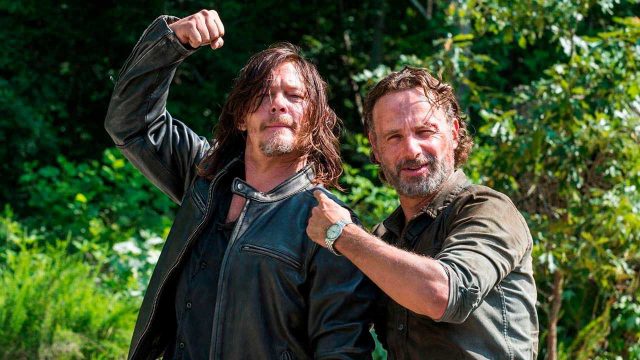 AMC ha renovado The Walking Dead por una novena temporada, que se estrenaría el 2019.

Cuando aún no finaliza de emitirse la octava temporada, y pese a que el rating ha ido disminuyendo, AMC ha comunicado oficialmente que The Walking Dead tendrá una novena temporada.
Con el anuncio se dio a conocer también que la co-productora ejecutiva Angela Kang será ascendida a showrunner para la novena temporada, mientras que el actual showrunner Scott Gimple firmó un acuerdo general que lo convertirá en Jefe de Contenido.
Con este nuevo cargo, Scott Gimple supervisará la franquicia de The Walking Dead TV, incluyendo la serie Fear The Walking Dead, y las futuras extensiones de la marca.
Angela Kang, ha sido una guionista de la serie por bastante tiempo, y será la primera mujer showrunner de la serie.
Anteriormente este cargo había sido ocupado por Frank Darabont, Glen Mazzara, y recientemente por Scott Gimple, quien en ha sido bastante criticado por sus decisiones (como sacar a Carl de la serie) y el rumbo que le ha dado a la trama.
Actualmente The Walking Dead se encuentra en el receso de mitad de temporada, pero regresa el Domingo 25 de Febrero con el estreno de la segunda parte de la octava temporada. Puedes ver los adelantos subtitulados del episodio acá.