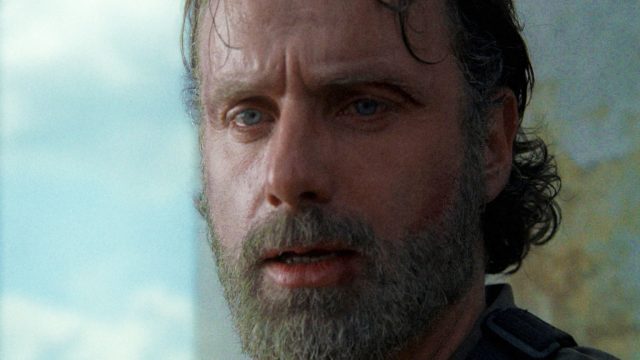 No continúes si no has visto el capítulo 8x08....

¡Qué noche hemos vivido! Luego de un final de temporada de alto impacto, no nos dejan ni recuperarnos y ya tenemos la promo del próximo capítulo de The Walking Dead 8x09, que marca el inicio de la segunda parte de la temporada. AMC ha titulado este adelanto como "The Last Stand Begins" (Comienza la última batalla), y lo puedes ver subtitulado a continuación:
The Walking Dead 8x09 Promo Subtitulada en Español
En la promo podemos ver a Rick y Michonne junto a la tumba de Carl. RIP Carl ;(
Dwight se encuentra en las alcantarillas junto al resto de sobrevivientes de Alexandria, y les dice que los Salvadores creen que han escapado hacia el bosque, por lo que estarán allá afuera aún buscándolos.
Podemos ver que Ezekiel sigue con vida, pero siendo rehén de los Salvadores, pero Carol va en su rescate.
En el Santuario, los Salvadores se reagrupan y siguen más leales a Negan que nunca.
En otra escena vemos a Siddiq y Daryl en el bosque, y a Rosita atravesando una especie de pantano, en donde es atacada por un caminante.
Al final de la promo, Rick muy enojado habla por radio con Negan y le dice que él será el próximo.
The Walking Dead 8x09 Sneak Peek #1 (Subtitulado)
En este adelanto que se mostró durante Talking Dead, podemos ver a Rosita, Tara, Michonne, Daryl y Dwight conversando acerca de como saldrán de allí. Dwight les aconseja que deben esperar ya que los Salvadores los estarán buscando. Rosita finalmente le encuentra la razón, pero mantiene su idea de que cuando llegue el momento de salir, deben ir todos a Hilltop.
Dwight le hace ver que es una pésima idea ya que estarán todos juntos en un mismo lugar (Negan podría con un solo ataque acabar con todos), sin embargo Daryl interrumpe la conversación para apoyar la idea de Rosita. 🤦‍♂
The Walking Dead 8x09 Sneak Peek #2
Nueva promo: El fin del viaje de Carl (Subtitulado)
The Walking Dead regresará con la continuación de la octava temporada (8 episodios) el Domingo 25 de Febrero de 2018 en AMC Estados Unidos y FOX Premium Series, y el día Lunes 26 de Febrero en canal FOX.