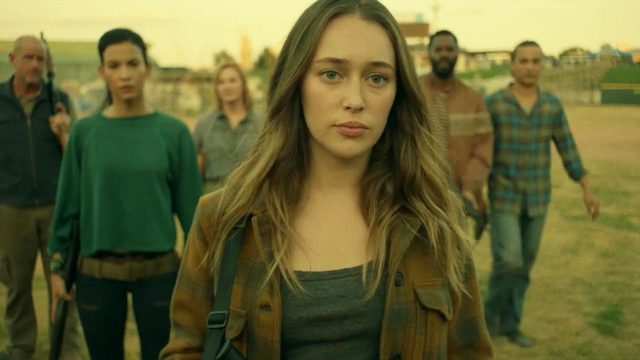 Ya tenemos el tráiler oficial de la cuarta temporada de Fear The Walking Dead

Esta noche, en medio del programa Talking Dead se ha estrenado el tráiler de la nueva temporada de FearTWD
La cuarta temporada de Fear The Walking Dead tiene como fecha de estreno el domingo 15 de Abril, el mismo día que finaliza la octava temporada de The Walking Dead.
FearTWD Temporada 4 - Tráiler Sub Español
Esta nueva temporada de FearTWD presenta bastantes cambios comparada a las temporadas anteriores, ya que de partida incluirá a Morgan (de The Walking Dead) como parte del crossover entre ambas series.
Esta nueva temporada estará ambientada en Texas, y presentará un salto temporal de al parecer varios años, para así suceder después de la guerra entre el grupo de Rick y Negan y los Salvadores. En una parte incluso Morgan lo menciona: "Hubo una gran pelea... No sabía como detenerla. Murió gente buena."
Otro de los cambios es que en esta temporada deja la serie como showrunner Dave Erickson, quien desarrolló la idea del spinoff en conjunto con Robert Kirkman.
Andrew Chambliss e Ian Goldberg (Once Upon a Time) toman su lugar como showrunners en esta cuarta temporada.
Además del tráiler, también fue liberado un póster promocional de la cuarta temporada, con la frase "A new world to fear" (Un nuevo mundo que temer).

"Fear the Walking Dead" tiene de productor ejecutivo a Scott M. Gimple, como showrunners a Ian Goldberg y Andrew Chambliss, asi como también a Robert Kirkman, David Alpert, Gale Anne Hurd y Greg Nicotero.
La cuarta temporada de Fear The Walking Dead está protagonizada por Kim Dickens, Frank Dillane, Alycia Debnam-Carey, Colman Domingo y Danay Garcia, además de los nuevos miembros que se suman al elenco: Garret Dillahunt, Jenna Elfman, Maggie Grace y Lennie James.