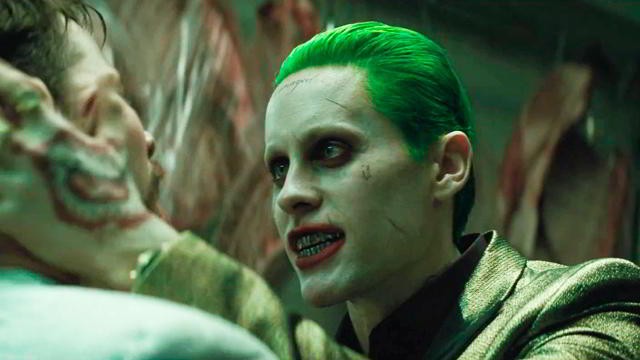 Esta noche, durante el especial DC Films Presents: Dawn of the Justice League que dieron en The CW, se emitió el nuevo tráiler de Suicide Squad (Escuadrón Suicida), que llega a los cines en Agosto de 2016.

Luego del adelanto mostrado en la Comic Con 2015, no habían sido publicadas nuevas escenas hasta hoy con el estreno de este nuevo tráiler cargado de acción, y acompañado de la canción "Bohemian Rhapsody" de Queen.
Suicide Squad está dirigida por David Ayer (End of Watch) y cuenta la historia de un grupo de súper villanos que son liberados de prisión para realizar misiones secretas a cambio de limpiar sus expedientes.
En el tráiler podemos ver a Harley Quinn (Margot Robbie), Deadshot (Will Smith), Encantadora (Cara Delevingne), Joker (Jared Leto), Capitán Boomerang (Jai Courtney), Rick Flag (Joel Kinnaman), El Diablo (Jay Hernandez), Slipknot (Adam Beach), Katana (Karen Fukuhara), Killer Croc (Adewale Akinnouye-Agbaje) y Amanda Waller (Viola Davis).
A mí al menos, me encantó la forma en que mezclaron las escenas del tráiler con la canción. ¿Qué les pareció a ustedes? ¿Esperan esta película?
Suicide Squad (Escuadrón Suicida) se estrenará en los cines el 5 de Agosto de 2016, y estará disponible en 2D, 3D e IMAX 3D.