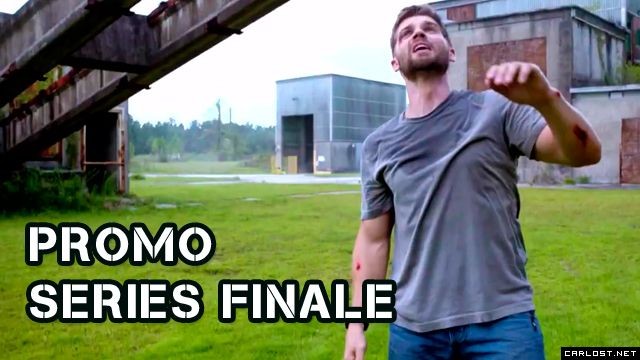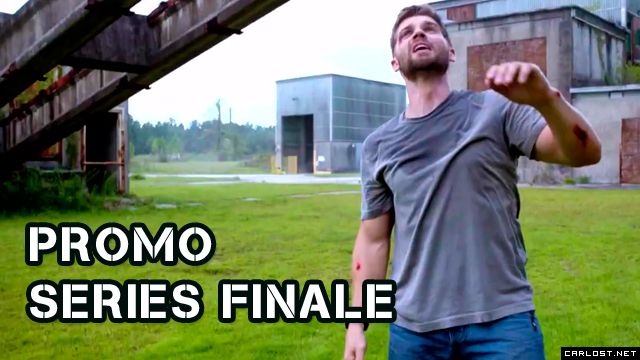 El próximo Jueves 10 de Septiembre llega a su fin la serie Under The Dome, luego de tres temporadas en las que hemos visto como un pueblo completo queda encerrado bajo un domo.
A continuación la promo y sneak peeks del capítulo final 3x13 "The Enemy Within", y más detalles de por qué se canceló la serie.

La decisión de no renovar la serie por una cuarta temporada se debe básicamente al bajo rating que ha obtenido en sus emisiones en Estados Unidos.
La serie se estrenó en Junio de 2013 con un total de 13.5 millones de telespectadores, y en el final de esa primera temporada, aún mantenía buenas cifras con 12.1 millones de telespectadores.
La segunda temporada promedió 7.2 millones de televidentes semanales, mientras que en su actual tercera temporada, no ha alcanzado en ningún capítulo ni siquiera los 6.5 millones, por ejemplo el 3x01 fue visto por 6.25 millones de personas, y el penúltimo capítulo de esta temporada, el 3x12 que se estrenó la semana pasada fue visto por apenas 3.7 millones.
Under the Dome S03E13 'The Enemy Within' (Season Finale)
Sinopsis: Mientras el domo en Chester's Mill se desmorona, la Resistencia hace un último esfuerzo por proteger el mundo exterior de la gente infectada de la Comunidad, y su nueva reina.
ELENCO REGULAR: Mike Vogel (Dale "Barbie" Barbara), Rachelle Lefevre (Julia Shumway), Dean Norris (James "Big Jim" Rennie), Eddie Cahill (Sam Verdreaux), Alexander Koch (Junior Rennie), Colin Ford (Joe McAlister), Mackenzie Lintz (Norrie Calvert-Hill), Kylie Bunbury (Eva Sinclair).
ELENCO RECURRENTE: Max Ehrich (Hunter).
ELENCO INVITADO: Gia Mantegna (Lily Walters), Shane Callahan (Roger Lopez), Dann Florek (Coronel Walker), Vince Foster (Kyle), Macsen Lintz (Jason), Lee Spencer (Mayor Pracht), Jerri Tubbs (Esposa de Motorista).
ESCRITO POR: Neal Baer and Tim Schlattmann.
DIRIGIDO POR: Peter Leto.