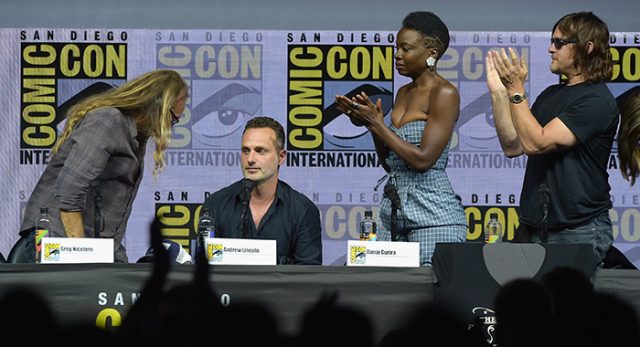 Andrew Lincoln, quien interpreta a Rick Grimes en The Walking Dead confirmó durante la Comic-Con que la novena temporada será la última temporada en la que lo veremos en la serie.

Este viernes 20 de Julio se llevó a cabo el panel de The Walking Dead en la Comic-Con de San Diego, y Andrew Lincoln finalmente rompió el silencio y confirmó lo que ya era un secreto a voces.
"Esta será mi última temporada interpretando a Rick Grimes"
"Amo esta serie, lo significa todo para mi. Amo a las personas que hacen esta serie...prometo que no voy a llorar, ya he llorado demasiado en pantalla... También me encantan las personas que miran la serie, ustedes. Esta ha sido la más extraordinaria, asombrosa, y hermosa experiencia de mi carrera, y ha sido en gran parte gracias a ustedes, y la relación que tenemos aquí, con ustedes, aquí en esta sala, y también con el resto de América, y el resto del mundo."
Andrew también dijo que está muy orgulloso de esta novena temporada, y que como podrán ver en el tráiler, se ha hecho un gran trabajo, y le da el crédito también a Angela Kang (la nueva showrunner), quien dice ha logrado dirigir la serie con mucha clase.
También ha dicho que está muy emocionado por la nueva temporada, ya que para él hay 2 episodios que son sus favoritos, desde el piloto.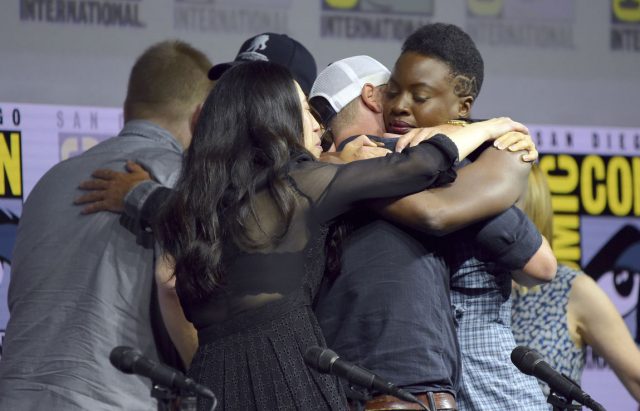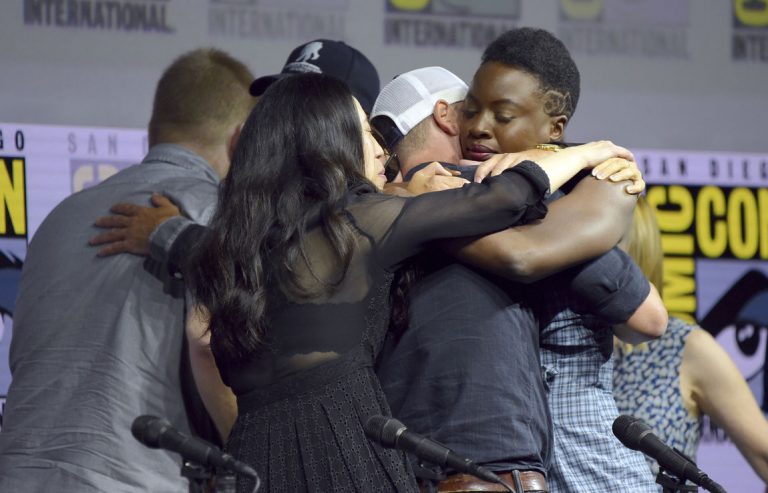 La novena temporada de The Walking Dead se estrenará el Domingo 7 de Octubre en AMC, y el Lunes 8 de Octubre en canal FOX.