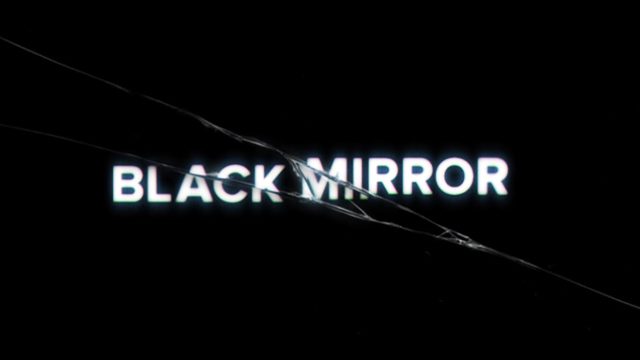 He recopilado en esta entrada todos los adelantos subtitulados de la tan esperada cuarta temporada de Black Mirror, que consta de 6 episodios.

Black Mirror 4x01 "Crocodile" (Tráiler subtitulado)

Ambientado en Islandia, el episodio trata de un futuro cercano donde los recuerdos ya no son privados, y pueden ser minados por otras personas.
Protagonizado por Andrea Riseborough, Andrew Gower, y Kiran Sonia Sawar.
Black Mirror 4x02 "Arkangel" (Tráiler subtitulado)

Jodie Foster dirige este episodio, en el que una madre toma una drástica decisión para velar por la seguridad de su hija.
Protagonizado por Rosemarie DeWitt, Brenna Harding, y Owen Teague.
Black Mirror 4x03 "Hang The DJ" (Tráiler subtitulado)

Charlie Brooker (co-creador) revela que este episodio tendrá "bastante sexo", y abordará la temática de las aplicaciones de citas en línea.
El episodio está dirigido por Timothy Van Patten (Game of Thrones, Los Soprano), y escrito por Charlie Brooker, el creador de la serie. Protagonizado por Georgina Campbell y Joe Cole.
Black Mirror 4x04 "USS Callister"

Será uno de los episodio como nunca hemos visto en Black Mirrror, ya que está ambientado en el espacio. La crítica dice que es oscuro, divertido y épico.
El episodio estará protagonizado por Jesse Plemons, Cristin Milioti, Jimmi Simpson, y Michaela Cole.
Black Mirror 4x05 "Metalhead"

Este episodio tiene la particularidad de estar en blanco y negro, lo cual es algo nuevo para Black Mirror, pero la co-creadora Annabel Jones, siente que "la decisión creativa fue ganada por el mundo que estamos retratando".
Protagonizado por Maxine Peake, Jake Davies, y Clint Dyer.
Black Mirror 4x06 "Black Museum" (Tráiler subtitulado)

Jones y Brooker finalizan nuevamente una temporada con un episodio de 90 minutos.
Jones dice que este final de temporada es "popcorn puro", con "tres historias en una".
Aún no hay fecha de estreno en Netflix, pero su creador ha dicho en Twitter hace unos días que el anuncio es 'inminente', así que esperemos que nos sorprendan con un regalo de Navidad.
Actualizado (6 Diciembre): Hoy se ha confirmado con la publicación de un nuevo tráiler,  que la cuarta temporada de Black Mirror estará disponible en Netflix el viernes 29 de Diciembre de 2017.