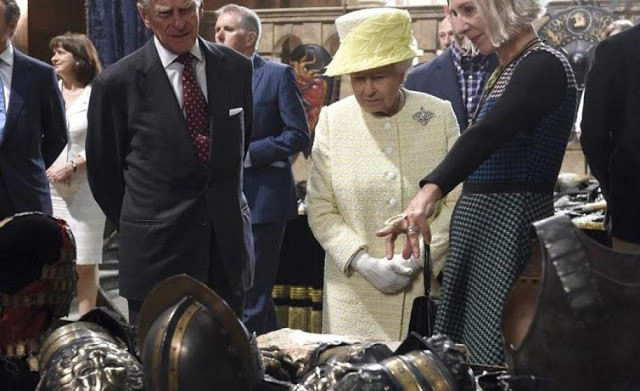 Esta mañana la reina Elizabeth II de Reino Unido visitó el set de Game of Thrones en Belfast, Irlanda del Norte, en donde conoció a parte del elenco, a los productores ejecutivos de la serie y por supuesto, al trono de hierro.

La visita de la reina se enmarca en una gira que se encuentra realizando por Irlanda del Norte.
La reina recibió junto al Duque de Edimburgo una visita guiada en donde pudo ver las armas, escenografía y vestuario usado en la serie, que ha ayudado a generar alrededor de 82 millones de libras (140 millones de dólares apróximadamente) a la economía de Irlanda del Norte desde que HBO comenzó a filmar allí en 2009.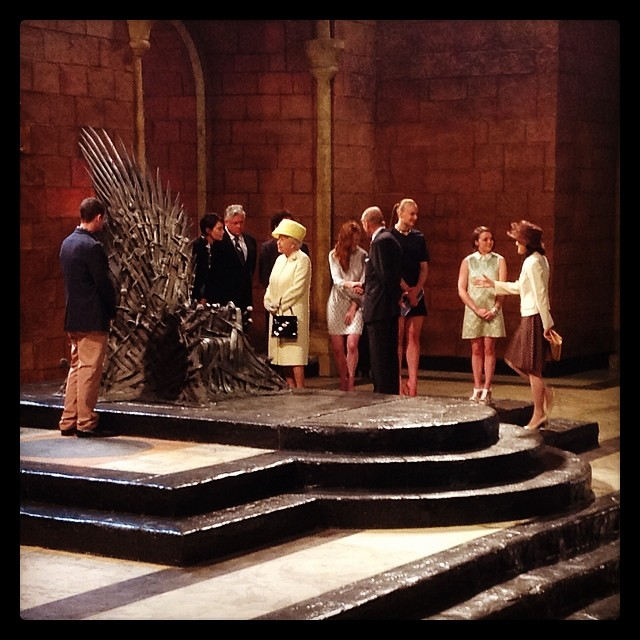 La cuenta oficial de
Instagram
de la monarquía inglesa compartió esta foto junto al mensaje: "The #IronThrone as you've never seen it before... @GameofThrones"
Entre quienes recibieron a la reina en el set se encontraban los co-creadores y productores ejecutivos David Benioff y Dan Weiss, y miembros del elenco: Lena Headey (Cersei Lannister), Conleth Hill (Lord Varys), Maisie Williams (Arya Stark), Sophie Turner (Sansa Stark), Kit Harington (Jon Snow) y Rose Leslie (Ygritte).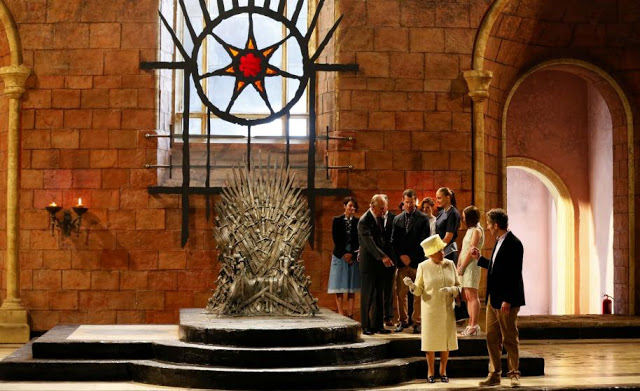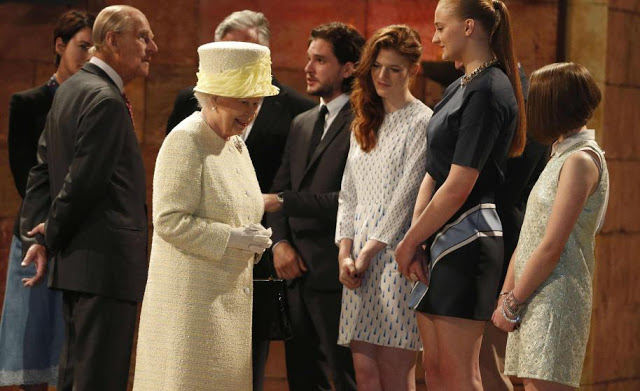 La visita comienza en el minuto 26, y el encuentro con el trono de hierro y el elenco es en el minuto 35 aproximadamente.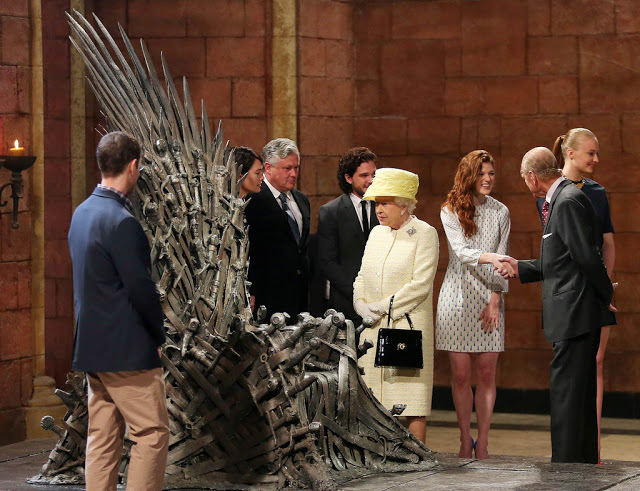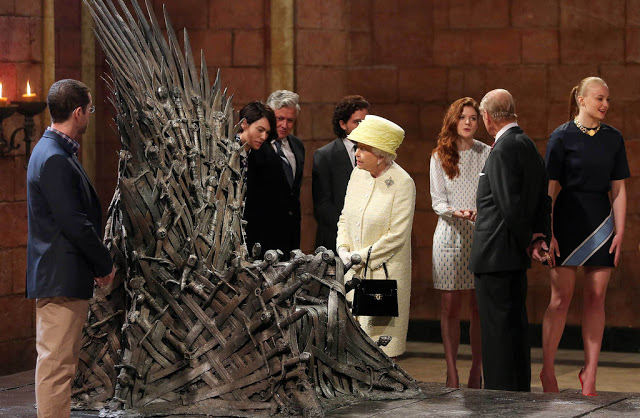 Aquí un video en donde los actores de Game of Thrones cuentan cómo fue su encuentro con la reina

Pese a la expectativa de todos, la reina no se sentó en el trono de hierro que está formado de espadas, pero si se llevó de recuerdo una réplica en miniatura que le entregó Dan Weiss, uno de los productores ejecutivos.