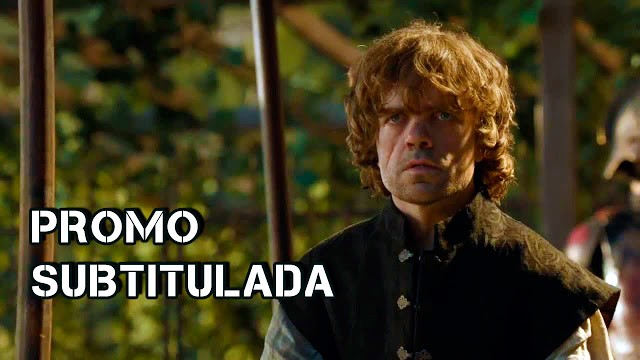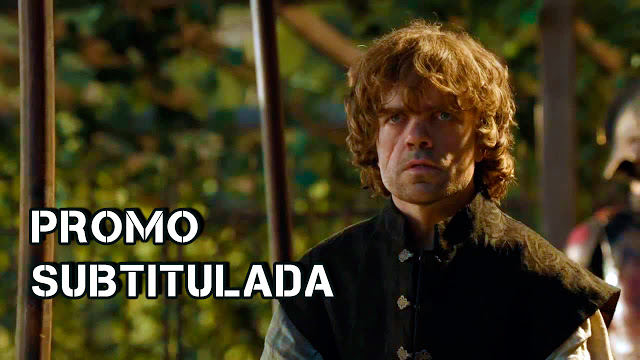 Promo subtitulada en español del próximo capítulo de Game of Thrones 4x08 Promo "The Mountain and the Viper", que se estrena en HBO el Domingo 1 de Junio de 2014.

Game of Thrones 4x08 "The Mountain and the Viper"
Sinopsis: Ramsay trata de probarse a si mismo ante su padre. El destino de Tyrion es decidido.
Las motivaciones del Meñique son cuestionadas, e inesperados visitantes llegan a Villa Topo.
Tendremos que esperar 2 semanas para ver el nuevo capítulo, ya que el Domingo 25 de Mayo no se emitirá la serie debido a que el Lunes 26 es el "Memorial Day" en Estados Unidos.
Juego de Tronos 4x08 Promo Subtitulada en Español