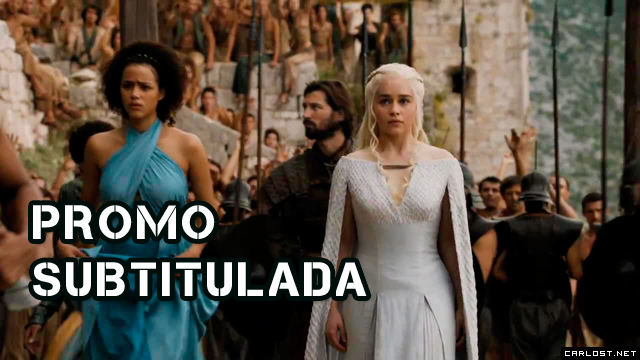 Promo subtitulada del próximo capítulo de Game of Thrones 5x02 "The House of Black and White", que se estrena en HBO el Domingo 19 de Abril.

Game of Thrones Capítulo #42 (S05E02) "The House of Black and White"
Sinopsis: Arya llega a Braavos. Pod y Brienne encuentran problemas en su camino. Cersei teme por la seguridad de su hija en Dorne, mientras que Ellaria Sand busca revancha por la muerte de Oberyn. Stannis tienta a Jon. Un asesor tienta a Daenerys.
Escrito por David Benioff & D. B. Weiss
Dirigido por Michael Slovis.