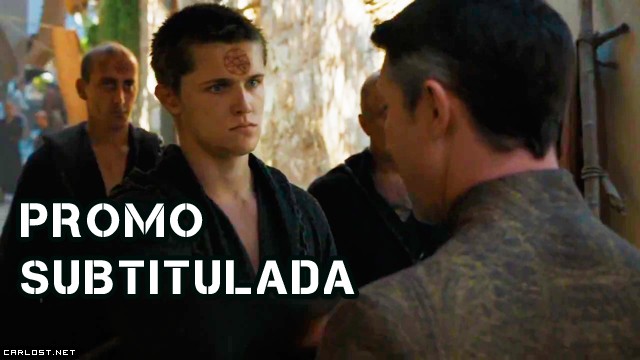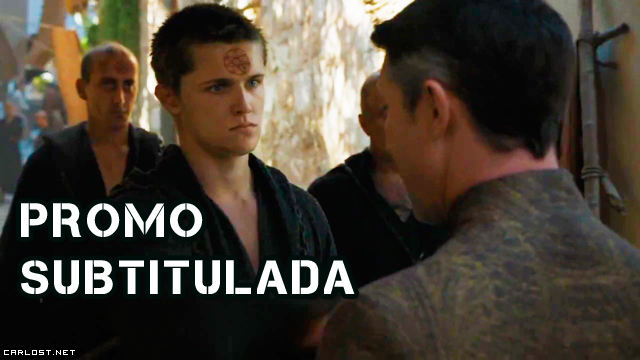 Adelanto subtitulado en español de Game of Thrones (Juego de Tronos) 5x06 "Unbowed, Unbent, Unbroken", que se estrena el Domingo 17 de Mayo en HBO.

Game of Thrones S05E06 / Capítulo #46 "Unbowed, Unbent, Unbroken"
Arya (Maisie Williams) entrena. Jorah (Iain Glen) y Tyrion (Peter Dinklage) se encuentran con esclavistas. Trystane (Toby Sebastian) y Myrcella (Nell Tiger Free) hacen planes. Jaime y Bronn llegan a s u destino, y las Serpientes de Arena atacan.
Escrito por Bryan Cogman
Dirigido por: Jeremy Podeswa.