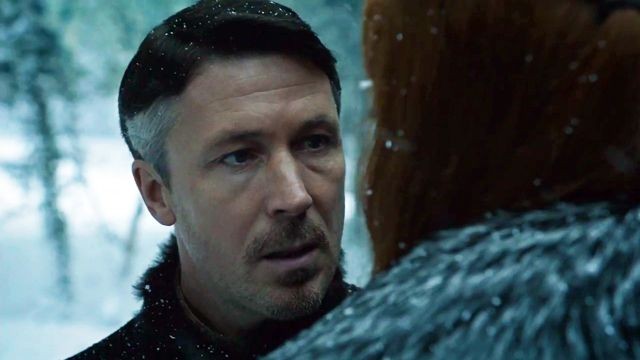 Promos del final de temporada de Game of Thrones 6x10 "The Winds of Winter" (Los Vientos de Invierno), capítulo de larga duración que se estrena el Domingo 26 de Junio en HBO.

El final de temporada de Game of Thrones será un capítulo excepcional, ya que será de larga duración. Durará 69 minutos (o 1 hora 9 minutos), convirtiéndose en el capítulo de serie más largo de la historia, ya que recordemos que en Game of Thrones no dan cortes comerciales por lo que la duración promocionada es real y no 'inflada' como en otras series. (si, me refiero a ti The Walking Dead ¬¬)
Game of Thrones 6x10 Promo Subtitulada en Español
En el adelanto podemos ver que al parecer Loras y Cersei serán enjuiciados juntos ante un grupo de jueces.
¡Petyr se le declara a Sansa! ¿Se casará Sansa con él en agradecimiento a haber salvado al grupo de Jon en la batalla de los Bastardos?
Vemos que Jaime Lannister se encuentra cenando con los Frey. Algo malo resultará de esa cena, estoy casi seguro. ¿y por qué no está con Cersei?
Mientras tanto, Ser Davos le exige a Melisandre que confiese ante Jon lo que ha hecho, y luego vemos algunas escenas rápidas de Bran Stark y Daario, para finalizar con Daenerys conversando con Tyrion acerca del gran juego en el cual ahora se encuentran.
Game of Thrones 6x10 Promo Audio Español Latino