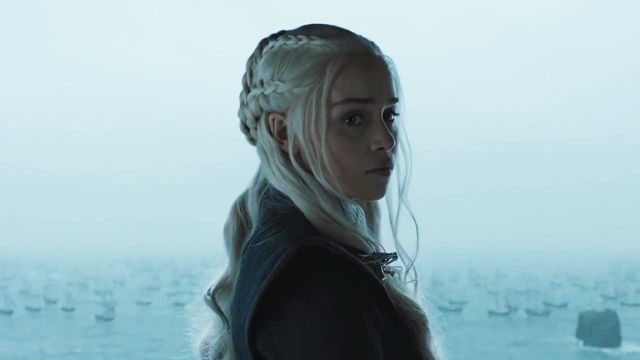 Promo subtitulada y tráiler de la Comic-Con de Game of Thrones 7×02 «Stormborn», que se estrena el Domingo 23 de Julio de 2017 en HBO.

En el próximo capítulo de Game of Thrones (Juego de Tronos), Daenerys (Emilia Clarke) recibirá un visitante inesperado, mientras que Jon Snow (Kit Harington) deberá enfrentar una revuelta.
Tyrion Lannister (Peter Dinklage) por su parte, planea la conquista de Westeros.
Game of Thrones 7×02 Promo Subtitulada en Español
Game of Thrones 7×02 + 7×03 Trailer Subtitulado (Comic-Con 2017)
Al final de la promo hay varias escenas rápidas, y en una de ellas, parece que es Nymeria!
ARYA & NYMERIA!!! #GameOfThrones 7×02 Promo https://t.co/ji5a46il90 #GoTS7 #JuegodeTronos #WinterIsHere pic.twitter.com/4Yj4mWS80e

— Carlost.net (@carlostnet) 17 de julio de 2017