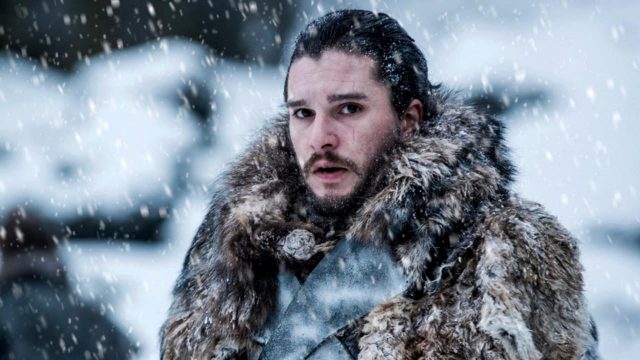 La temporada final de Game of Thrones (Juego de Tronos) comenzó este domingo, y ya es todo un éxito, tanto en televisión como en redes sociales.
El estreno de la octava y última temporada de Game of Thronesfue visto por 17,4 millones de espectadores en Estados Unidos la noche de este domingo 14 de abril, a través de todas las plataformas de HBO (emisión televisiva, HBOGO y HBO NOW).
De esta forma, superó al final de la séptima temporada de la serie, que tenía el récord de 16,9 millones de espectadores.
Comparado con el estreno de la séptima temporada, que tuvo una audiencia de 16,1 millones, la premiere de la octava y última temporada aumentó por más de un millón de espectadores.
Nuevo récord en Twitter
No solo en la emisión del episodio se logró batir un récord, sino que en redes sociales este día domingo todos comentaban de Game of Thrones.
Es así como en Twitter se convirtió en el episodio más tuiteado de la serie, al superar los 5 millones de tweets.
Los 3 momentos más comentados
Cuando Sam le revela a Jon Snow la verdad acerca de sus padres.
El inicio del episodio
La escena en que Jon Snow vuelo con Rhaegal
Durante la noche del estreno de la temporada final de GOT, también se estrenaron en Twitter los nuevos emojis para cada hashtag de los personajes. (Acá el listado completo en Twitter)
Los 5 emojis de personajes más usados
#BranStark
#JonSnow
#DaenerysTargaryen
#SansaStark
#CerseiLannister
Ya van quedando solo 5 episodios de esta temporada final, y todo apunta a que todas las semanas serán igual de exitosas. Ya veremos qué nuevo récord se logrará con el final de la serie que se emite el 19 de mayo en HBO.
Por ahora puedes pasar a ver los adelantos del segundo episodio de la temporada final de Game of Thrones.