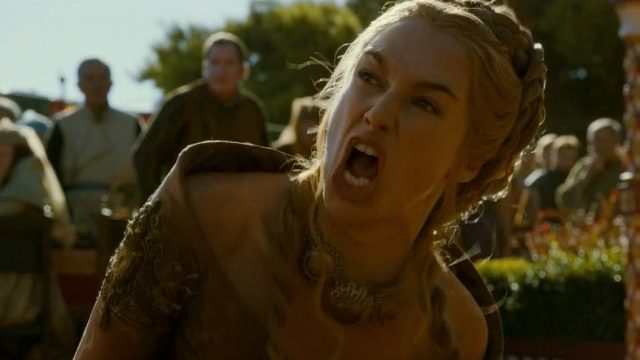 Ni antes, ni durante, ni después 😒

Desde que llegó HBO GO a Latinoamérica, y por consiguiente a Chile, consideré que por el precio que cobran (CLP $7.700 pesos chilenos, un poco más de USD 11 dólares), no era una gran opción, sobretodo frente a otros servicios que ya tengo contratados (como Netflix), sin embargo decidí darle una oportunidad este fin de semana, ya que al igual que Netlix te ofrecen un mes gratis para probarlo, y luego te comienzan a cobrar.
En resumen, me hice una cuenta, lo quise probar este Domingo 16 de Julio y sorpresa: Estaba todo caído. Ni la aplicación de Android conectaba, ni el sitio web se veía (https://hbogola.com). Y así mismo le pasó a muchos usuarios del servicio que esperaban con ansias el estreno de Game of Thrones, y no sólo a aquellos que lo estábamos recién probando, sino también a algunos que ya llevaban un tiempo suscritos.
El problema al parece fue principalmente en Latinoamérica, pero en otros lugares tampoco se salvaron:
Esta caído HBO go Para Latinoamérica parece que nos discriminan por vivir lejos y ponen servidores insuficientesLo mismo nos cobran

— Pedro Gomaris (@PedroGomaris) 17 de julio de 2017
Gracias @HBO @HBOLAT @HBOGOhelp #HBO #HBOGO #DominGOT #GoTS7 pic.twitter.com/uVLF79dt3Q

— Susunaga (@AndrewSusunaga) 17 de julio de 2017
Así con @HBO y HBO GO caído. Si no funciona hoy a cancelar el servicio.

— Jorge Wiegand (@jorgewiegand) 17 de julio de 2017
#gameofthrones
ME: "@HBOgo is probably gonna crash again this year"
Hubby: "nah they figured it out by now I'm sure"
HBO: pic.twitter.com/qkegjeGLCL

— Jamie (@MudkipMama) 17 de julio de 2017
Después de muchos reclamos de la gente, la cuenta de Twitter de HBO Latinoamérica salió a entregar una respuesta:
Comunicado oficial sobre los problemas técnicos en HBO GO. pic.twitter.com/VQid5cTVcB

— HBO Latinoamérica (@HBOLAT) 17 de julio de 2017

"Debido a la gran cantidad de fans que se están preparando para el estreno de la séptima temporada de Game of Thrones, algunos usuarios de HBO GO están experimentando problemas de conectividad.
Estamos trabajando para brindarle a nuestros suscriptores la mejor y más rápida solución posible. Les recordamos a nuestros suscriptores que pueden ver el estreno de Game of Thrones por la señal de HBO así como por Cinemax."

Sorry HBO GO, pero fallar el día que llevas promocionando todo el año, no puede pasar.
* Hasta la madrugada del Lunes 17 de Julio, el servicio seguía caído.