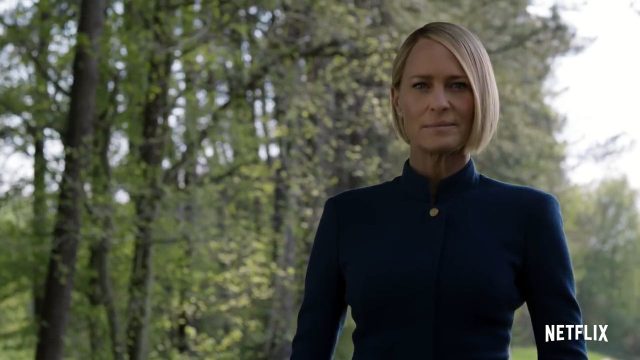 Netflix ha publicado un nuevo teaser de la sexta temporada de House of Cards, la cual será el final de la serie.

En el adelanto vemos a Claire Underwood (Robin Wright) hablándole a su esposo Frank Underwood (Kevin Spacey).
El adelanto finalmente brinda algo de claridad con respecto a lo que pasará con el personaje de Frank (interpretado por Kevin Spacey) en la temporada final de la serie: morirá.
En el video vemos a Claire visitar la tumba de Frank, cuya lápida tiene como fecha de muerte el 2017.
"Te diré esto, Francis. Cuando me sepulten a mí, no será en el patio trasero.
Al expresar sus condolencias... tendrán que hacer fila."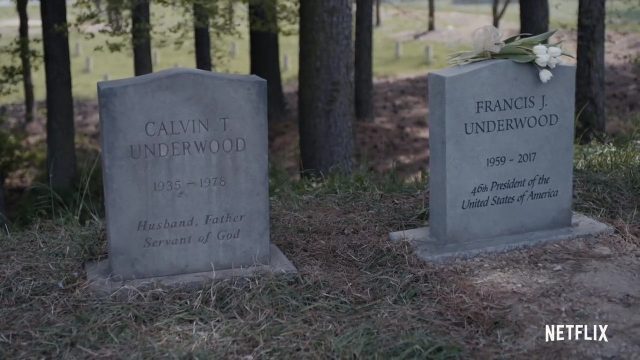 Igual era algo esperable luego de que Kevin Spacey fuera despedido de la serie el pasado Noviembre, tras las múltiples acusaciones de acoso sexual, por las cuales la producción decidió seguir adelante con el rodaje de la temporada final, pero sin su participación, y centrando el protagonismo en Claire Underwood (Robin Wright).
La sexta y última temporada de House of Cards se estrenará el domingo 2 de Noviembre en Netflix, y constará de solo 8 episodios, en vez de los 13 a los cuales nos tenía acostumbrados.