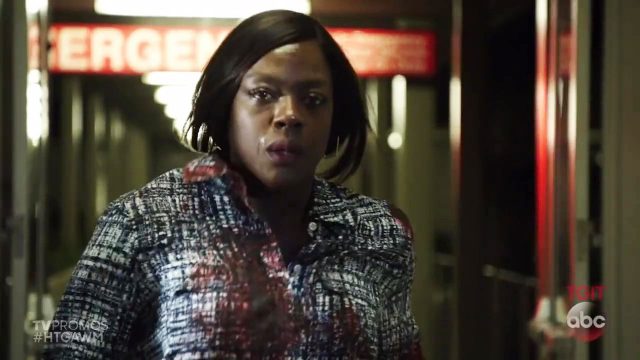 Este Jueves al fin continúa la cuarta temporada de How to Get Away with Murder y ya tenemos adelanto.

Si recordamos un poco, lo último que vimos en How to Get Away with Murder, fue que Laurel quedó atrapada en el ascensor del hotel donde vive Annalise, quien al encontrarla desmayada tuvo que ayudarla a dar a luz, mientras llamaba a emergencias para pedir ayuda, y recibía indicaciones mientras llegaba la ambulancia.
La última escena que vimos fue de Annalise con el bebé en sus brazos, y escuchamos su llanto.
Por los flashforwards a lo largo de la temporada también sabíamos que Laurel era llevada al hospital, en donde despertaba preguntando a gritos dónde estaba su bebé.
En este nuevo adelanto del episodio podemos ver que el bebé de Laurel se encuentra en una incubadora, y por el color de su piel podemos inferir que el padre es Wes.
Mientras Laurel es amarrada a la camilla la vemos entre llantos pedir ver a su hijo, mientras Annalise ingresa corriendo al hospital.
También vemos en escena al padre de Laurel, y más tarde a Annalise gritando "¡Va a lastimar a este bebé!".
HTGAWM regresa con la segunda parte de su cuarta temporada este Jueves 18 de Enero de 2018 en ABC.