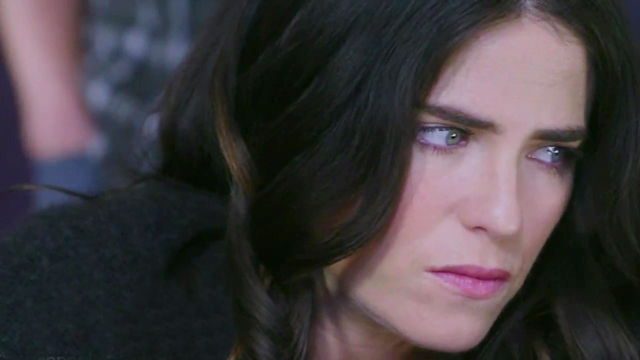 Promo y sinopsis del final de temporada de How to Get Away with Murder 4x15 "Nobody Else Is Dying"dy Else Is Dying", que se estrena el Jueves 15 de Marzo en ABC.

Sinopsis de How To Get Away With Murder 4x15 "Nobody Else Is Dying"
"Nunca sabes cómo el pasado de alguien puede afectar su futuro..."
Annalise y su círculo más cercano deben lidiar con las consecuencias de una sospechosa muerte que culmina con un impactante arresto.
Mientras tanto, una nueva situación que involucra a uno de los suyos cambia todo.
HTGAWM 4x15 Promo
Lo primero que vemos en el adelanto, es la escena de un accidente, mientras un par de paramédicos retiran el cuerpo de una persona en una bolsa negra hacia una ambulancia.
Lo lógico es pensar que se trata de Bonnie (Liza Weil), ya que en el último episodio vimos que tenía sospechas de que su auto había sido intervenido, pero Frank lo revisó y dijo que estaba bien - o relativamente bien -.
Luego logró averiguar que la persona que tuvo todo este tiempo el disco duro perdido era Denver (Benito Martinez), pero al mismo tiempo, Denver descubrió que Bonnie estaba investigando donde no debía, y llamó a Jorge Castillo (José Zúñiga), diciéndole que se encargara de ella, o lo haría el mismo.
El hecho de que sea Bonnie la víctima, sería demasiado evidente, por lo que tiendo a pensar que la persona que muere en el accidente de auto es alguien más. Podría ser Tegan o Denver.
En la promo podemos ver también que Sandrine Castillo (Lolita Davidovich), la madre de Laurel se encuentra desaparecida, y Jorge Castillo (José Zúñiga) cree que Laurel tiene algo que ver con esto.
Laurel (Karla Souza) recibe una llamada de su padre, preguntándole dónde está Sandrine. "¿Le hiciste algo a ella? ¿Heriste a tu madre?" le pregunta Jorge, con un tono bastante preocupado, mientras Laurel solo mira hacia un lado, como si en realidad supiera lo que le pasó a su madre, mientras Annalise (Viola Davis) y el resto del grupo la observa con preocupación, ya que las sospechas del padre de Laurel podrían ser ciertas.
¿Estamos por conocer a la verdadera villana de esta temporada?