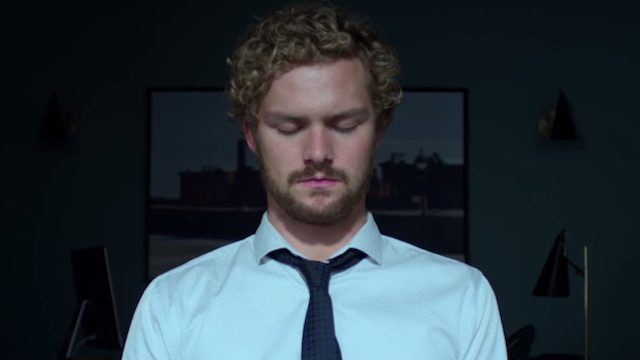 Un nuevo defensor llega a combatir el crimen.

En la Comic Con de Nueva York (NYCC) se estrenó el tráiler de la nueva serie "Iron Fist", basada en el cómic de Marvel y que podremos ver en Netflix a partir del 17 de Marzo de 2017.
La serie está protagonizada por Finn Jones (Loras Tyrell en Game of Thrones).
La serie gira en torno a Danny Rand (también conocido como Iron Fist), un multimillonario monje-budista, experto en artes marciales y kung-fu quien cuenta con la posibilidad de invocar el poder del Puño de Hierro, capaz de destruir casi todo.
Luego de experimentar una tragedia personal, regresa a Nueva York para combatir el crimen con la ayuda del mágico estilo de pelea que ha obtenido.
Al elenco de la serie se suman también Jessica Henwick (como Colleen Wing) a quien también hemos visto en Game of Thrones como Nymeria Sand, Jessica Stroup (como Joy Meachum) a quien algunos recordarán por su papel de Max Hardy en The Following, Tom Pelphrey (como Ward Meachum), David Wenham (como Harold Meachum), y Rosario Dawson (como Claire Temple), a quien ya hemos visto en el mismo rol en otras series de Netflix como Daredevil, Jessica Jones, y Luke Cage.
Actualizado (7 de Febrero 2017): Nuevo tráiler
La serie forma parte del cuarteto de producciones de Netflix, que incluyen a Daredevil, Jessica Jones, y Luke Cage, y cuyos protagonistas de estas cuatro series – Charlie Cox, Krysten Ritter, Mike Colter, y ahora Finn Jones, se unirán en una quinta serie, "The Defenders", que se estrenará en Netflix el 2017.