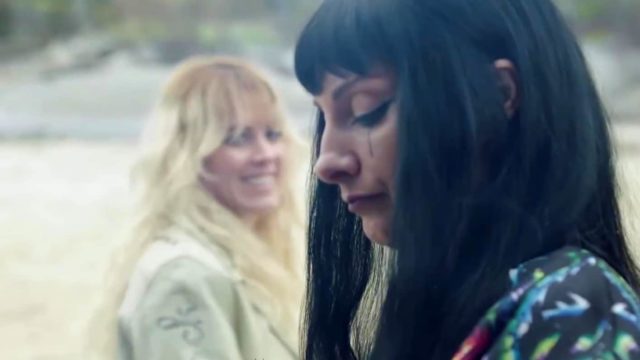 Maggie Civantos (Macarena) y Najwa Nimri (Zulema), las protagonistas de Vis a Vis El Oasis, nos cuentan cómo ha sido grabar esta quinta temporada de la serie.
En este video del making of de Vis a Vis, que comparte FOX España, podemos ver también a Iván Escobar, guionista y productor ejecutivo de la serie, y a Sandra Gallego, directora y co-productora ejecutiva, contarnos algunos detalles de la T5.
Maggie Civantos (Maca) adelanta: "Esta quinta temporada es la esencia de Vis a Vis. Creo que va a sorprender, porque va a ser todo lo que la gente no espera, pero quiere ver".
"Vemos a estos personajes, con los mismos problemas y habilidades que en las anteriores, pero en libertad", agrega Najwa Nimri (Zulema).
Vis a Vis El Oasis: Making Of
Para la directora Sandra Gallego, "Vis a Vis: El Oasis, trata del reencuentro y la convivencia de dos personajes tan opuestos, como son Macarena y Zulema".
"Najwa y Maggie no interpretan. Crean y han creado un personaje", dice el guionista Ivan Escobar.
¿Y cuándo se estrena?
La quinta temporada de Vis A Vis, titulada 'El Oasis' se estrena el 20 de abril en FOX España.
Con respecto a su estreno en Latinoamérica, por el momento ni FOX ni Netflix han confirmado alguna fecha de estreno.
Si pueden ayudar con un RT en Twitter tal vez tengamos una respuesta.