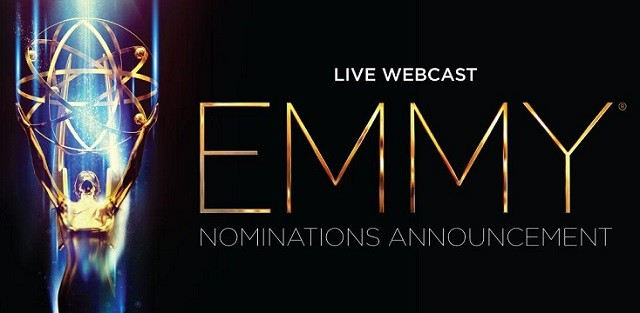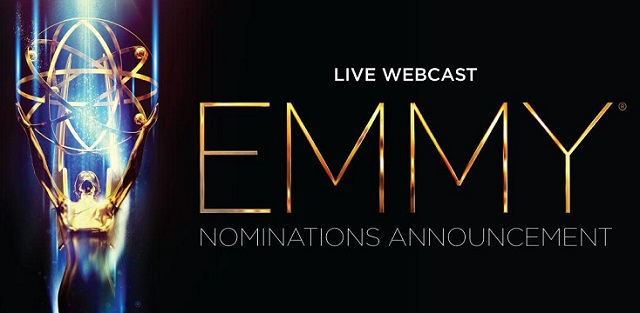 Este Jueves se han anunciado los nominados a los premios Emmy 2014,y entre las series que lideran las nominaciones se encuentran Game of Thrones (HBO) y Fargo (FX).

Debo decir que no me gustan mucho las premiaciones. Típico que no gana quien uno quiere, y en este caso ni siquiera nominan a quien uno quiere.
La principal ausente: Tatiana Maslany y sus múltiples roles en Orphan Black, que una vez mas es dejada de lado y ni siquiera es nominada, siendo que hace menos de un mes fue elegida como la Mejor Actriz en Serie Dramática por los críticos de televisión.
Lo de Game of Thrones ya no es novedad, cada año obtiene muchas nominaciones aunque nunca gana la más importante. ¿Breaking Bad le ganará nuevamente?
Fargo y Orange is The New Black arrasaron en los Critics Choice Awards de hace un mes, por lo que se veía venir que obtendrían muchas nominaciones. He visto ambas y debo decir que me gustan bastante.
La ceremonia de entrega de los premios Emmy se realizará el Lunes 25 de Agosto, y será transmitida por NBC en Estados Unidos, mientras que en Latinoamérica los premios serán transmitidos por Warner Channel.
A continuación las principales nominaciones:
LISTA DE NOMINADOS A LOS PREMIOS EMMY 2014
MEJOR SERIE DRAMÁTICA
Breaking Bad
Downton Abbey
Game of Thrones
House of Cards
Mad Men
True Detective
MEJOR SERIE DE COMEDIA
The Big Bang Theory
Louie
Modern Family
Orange Is the New Black
Silicon Valley
Veep
MEJOR MINISERIE
American Horror Story: Coven
Bonnie & Clyde
Fargo
Luther
Treme
The White Queen
MEJOR PELICULA TELEVISIVA
Killing Kennedy
Muhammad Ali's Greatest Fight
The Normal Heart
Sherlock: His Last Vow
The Trip to Bountiful
MEJOR ACTOR PRINCIPAL EN SERIE DRAMÁTICA
Matthew McConaughey, True Detective
Bryan Cranston, Breaking Bad
Jeff Daniels, The Newsroom
Jon Hamm, Mad Men
Woody Harrelson, True Detective
Kevin Spacey, House of Cards
MEJOR ACTRIZ PRINCIPAL EN SERIE DRAMÁTICA
Lizzie Caplan, Masters of Sex
Claire Danes, Homeland
Michelle Dockery, Downton Abbey
Julianna Margulies, The Good Wife
Kerry Washington, Scandal
Robin Wright, House of Cards
MEJOR ACTOR PRINCIPAL EN MINISERIE O PELÍCULA
Benedict Cumberbatch, Sherlock
Chiwetel Ejiofor, Dancing on the Edge
Idris Elba, Luthor
Martin Freeman, Fargo
Mark Ruffalo, The Normal Heart
Billy Bob Thornton, Fargo
MEJOR ACTRIZ PRINCIPAL EN MINISERIE O PELÍCULA
Helena Bonham Carter, Burton and Taylor
Minnie Driver, Return to Zero
Jessica Lange, American Horror Story: Coven
Sarah Paulson, American Horror Story: Coven
Cicely Tyson, The Trip to Bountiful
Kristen Wiig, The Spoils of Babylon
MEJOR ACTOR PRINCIPAL EN SERIE DE COMEDIA
Louis CK, Louie
Don Cheadle, House of Lies
Ricky Gervais, Derek
Matt LeBlanc, Episodes
William H. Macy, Shameless
Jim Parsons, The Big Bang Theory
MEJOR ACTRIZ PRINCIPAL EN SERIE DE COMEDIA
Lena Dunham, Girls
Edie Falco, Nurse Jackie
Julia Louis-Dreyfus, Veep
Melissa McCarthy, Mike & Molly
Amy Poehler, Parks and Recreation
Taylor Schilling, Orange Is the New Black
MEJOR ACTOR DE REPARTO EN SERIE DRAMÁTICA
Aaron Paul, Breaking Bad
Peter Dinklage, Game of Thrones
Jon Voight, Ray Donovan
Jim Carter, Downton Abbey
Mandy Patinkin, Homeland
Josh Charles, The Good Wife
MEJOR ACTRIZ DE REPARTO EN SERIE DRAMÁTICA
Anna Gunn, Breaking Bad
Joanne Froggatt, Downton Abbey
Christina Hendricks, Mad Men
Maggie Smith, Downton Abbey
Lena Headey, Game of Thrones
Christine Baranski, The Good Wife
MEJOR ACTOR DE REPARTO EN MINISERIES O PELÍCULA
Colin Hanks, Fargo
Jim Parsons, The Normal Heart
Alfred Molina, The Normal Heart
Martin Freeman, Sherlock
Joe Mantello, The Normal Heart
Matt Bomer, The Normal Heart
MEJOR ACTRIZ DE REPARTO EN MINISERIES O PELÍCULA
Frances Conroy, American Horror Story: Coven
Angela Bassett, American Horror Story: Coven
Ellen Burstyn, Flowers in the Attic
Kathy Bates, American Horror Story: Coven
Allison Tolman, Fargo
Julia Roberts, The Normal Heart
MEJOR ACTOR DE REPARTO EN SERIE DE COMEDIA
Andre Braugher, Brooklyn Nine-Nine
Ty Burrell, Modern Family
Fred Armisen, Portlandia
Adam Driver, Girls
Jesse Tyler Ferguson, Modern Family
Tony Hale, Veep
MEJOR ACTRIZ DE REPARTO EN MINISERIES O PELÍCULA
Julie Bowen, Modern Family
Kate Mulgrew, Orange Is the New Black
Mayim Bialik, The Big Bang Theory
Allison Janney, Mom
Kate McKinnon, Saturday Night Live
Anna Chlumsky, Veep
MEJOR ACTOR INVITADO EN SERIE DRAMÁTICA
Paul Giamatti, Downton Abbey
Dylan Baker, The Good Wife
Reg E. Cathey, House Of Cards
Robert Morse, Mad Men
Beau Bridges, Masters of Sex
Joe Morton, Scandal
MEJOR ACTRIZ INVITADA EN SERIE DRAMÁTICA
Margo Martindale, The Americans
Diana Rigg, Game Of Thrones
Kate Mara, House Of Cards
Allison Janney, Masters of Sex
Jane Fonda, The Newsroom
Kate Burton, Scandal
MEJOR ACTOR INVITADO EN SERIE DE COMEDIA
Bob Newhart, The Big Bang Theory
Nathan Lane, Modern Family
Steve Buscemi, Portlandia
Jimmy Fallon, Saturday Night Live
Louis C. K., Saturday Night Live
Gary Cole, Veep
MEJOR ACTRIZ INVITADA EN SERIE DE COMEDIA
Natasha Lyonne, Orange Is The New Black
Uzo Aduba, Orange Is The New Black
Laverne Cox, Orange Is The New Black
Tina Fey, Saturday Night Live
Melissa McCarthy, Saturday Night Live
Joan Cusack, Shameless
El listado completo en el sitio de los Emmy Awards