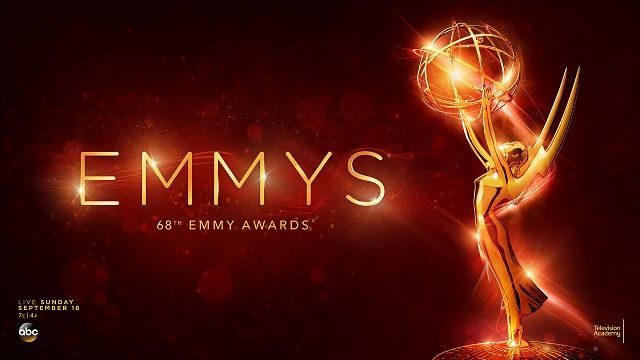 Ya se han anunciado los nominados a los premios Emmy 2016,y la serie que lidera las nominaciones este año, es nuevamente Game of Thrones (HBO) con 23 nominaciones.

Muy de cerca le sigue "The People v. O.J. Simpson", que obtuvo 22 nominaciones, seguida de la serie "Fargo" con 18 nominaciones, y "Veep" con 17 nominaciones.
Este año "Mr.Robot" obtiene su primera nominación a Mejor Serie Dramática, y otros actores y actrices también son nominados por primera vez: Keri Russell y Matthew Rhys por "The Americans", y Rami Makek por "Mr. Robot".
La pelea va a estar muy reñida este año para elegir a la mejor serie dramática, ya que compiten The Americans, Game of Thrones (ganadora del año pasado), House of Cards, Downton Abbey, Better Call Saul, Mr. Robot y Homeland.
En la categoría de Mejor Actriz en Serie Dramática, nuevamente está nominada la ganadora del año pasado, Viola Davis, pero espero que este año gane Tatiana Maslany, que de verdad se lució con sus nuevas interpretaciones de clones en´Orphan Black.
Y en Mejor Actor me gustaría que ganara Rami Malek, que hace una notable interpretación en Mr. Robot.
La ceremonia de entrega de los premios Emmy se realizará el Domingo 18 de Septiembre, animada por Jimmy Kimmel, y será transmitida por ABC en Estados Unidos en directo desde el Microsoft Theater en Los Angeles, mientras que en Latinoamérica los premios serán transmitidos en vivo por Warner Channel.
LISTA DE NOMINADOS A LOS PREMIOS EMMY 2016
MEJOR SERIE DRAMÁTICA
The Americans (FX)
Game of Thrones (HBO)
House of Cards (Netflix)
Downton Abbey (PBS)
Better Call Saul (AMC)
Mr. Robot (USA)
Homeland (Showtime)
MEJOR SERIE DE COMEDIA
Veep (HBO)
Transparent (Amazon)
Silicon Valley (HBO)
Modern Family (ABC)
Master of None (Netflix)
Unbreakable Kimmy Schmidt (Netflix)
Black-ish (ABC)
MEJOR MINISERIE
American Crime (ABC)
Fargo (FX)
The Night Manager (AMC)
The People v. O.J. Simpson (FX)
Roots (History)
MEJOR PELICULA TELEVISIVA
A Very Murray Christmas (Netflix)
All the Way (HBO)
Confirmation (HBO)
Luther (BBC One)
Sherlock: The Abominable Bride (PBS)
MEJOR ACTOR PRINCIPAL EN SERIE DRAMÁTICA
Kyle Chandler (Bloodline)
Rami Malek (Mr. Robot)
Bob Odenkirk (Better Call Saul)
Matthew Rhys (The Americans)
Liev Schreiber (Ray Donovan)
Kevin Spacey (House of Cards)
MEJOR ACTRIZ PRINCIPAL EN SERIE DRAMÁTICA
Viola Davis (How to Get Away With Murder)
Claire Danes (Homeland)
Taraji P. Henson (Empire)
Tatiana Maslany (Orphan Black)
Keri Russell (The Americans)
Robin Wright (House of Cards)
MEJOR ACTOR PRINCIPAL EN MINISERIE O PELÍCULA
Bryan Cranston (All the Way)
Benedict Cumberbatch (Sherlock: The Abominable Bride)
Idris Elba (Luther)
Cuba Gooding Jr. (The People v. O.J. Simpson)
Tom Hiddleston (The Night Manager)
Courtney B. Vance (The People v. O.J. Simpson)
MEJOR ACTRIZ PRINCIPAL EN MINISERIE O PELÍCULA
Kirsten Dunst (Fargo)
Felicity Huffman (American Crime)
Audra McDonald (Lady Day at Emerson's Bar & Grill)
Sarah Paulson (The People v. O.J. Simpson)
Lili Taylor (American Crime)
Kerry Washington (Confirmation)
MEJOR ACTOR PRINCIPAL EN SERIE DE COMEDIA
Anthony Anderson (Black-ish)
Aziz Ansari (Master of None)
Will Forte (The Last Man on Earth)
William H. Macy (Shameless)
Thomas Middleditch (Silicon Valley)
Jeffrey Tambor (Transparent)
MEJOR ACTRIZ PRINCIPAL EN SERIE DE COMEDIA
Ellie Kemper (Unbreakable Kimmy Schmidt)
Julia Louis-Dreyfus (Veep)
Laurie Metcalf (Getting On)
Tracee Ellis Ross (Black-ish)
Amy Schumer (Inside Amy Schumer)
Lily Tomlin (Grace and Frankie)
MEJOR ACTOR DE REPARTO EN SERIE DRAMÁTICA
Jonathan Banks (Better Call Saul)
Peter Dinklage (Game of Thrones)
Kit Harington (Game of Thrones)
Michael Kelly (House of Cards)
Ben Mendelsohn (Bloodline)
Jon Voight (Ray Donovan)
MEJOR ACTRIZ DE REPARTO EN SERIE DRAMÁTICA
Emilia Clarke (Game of Thrones)
Lena Headey (Game of Thrones)
Maggie Smith (Downton Abbey)
Maura Tierney (The Affair)
Maisie Williams (Game of Thrones)
Constance Zimmer (UnREAL)
MEJOR ACTOR DE REPARTO EN SERIE DE COMEDIA
Louie Anderson (Baskets)
Andre Braugher (Brooklyn Nine-Nine)
Ty Burrell (Modern Family)
Tituss Burgess (Unbreakable Kimmy Schmidt)
Tony Hale (Veep)
Keegan-Michael Key (Key and Peele)
Matt Walsh (Veep)
MEJOR ACTRIZ DE REPARTO EN SERIE DE COMEDIA
Anna Chlumsky (Veep)
Gaby Hoffmann (Transparent)
Allison Janney (Mom)
Judith Light (Transparent)
Kate McKinnon (Saturday Night Live)
Niecy Nash (Getting On)
MEJOR ACTRIZ DE REPARTO EN MINISERIES O PELÍCULA
Kathy Bates (American Horror Story: Hotel)
Olivia Colman (The Night Manager)
Regina King (American Crime)
Melissa Leo (All the Way)
Sarah Paulson (American Horror Story: Hotel)
Jean Smart (Fargo)
MEJOR ACTOR DE REPARTO EN MINISERIES O PELÍCULA
Sterling K. Brown (The People v. O.J. Simpson)
Hugh Laurie (The Night Manager)
Jesse Plemons (Fargo)
David Schwimmer (The People v. O.J. Simpson)
John Travolta (The People v. O.J. Simpson)
Bokeem Woodbine (Fargo)
MEJOR ACTOR INVITADO EN SERIE DRAMÁTICA
Mahershala Ali (House of Cards)
Hank Azaria (Ray Donovan)
Reg E. Cathey (House of Cards)
Michael J. Fox (The Good Wife)
Paul Sparks (House of Cards)
Max von Sydow (Game of Thrones)
MEJOR ACTRIZ INVITADA EN SERIE DRAMÁTICA
Ellen Burstyn (House of Cards)
Allison Janney (Masters of Sex)
Margo Martindale (The Americans)
Laurie Metcalf (Horace and Pete)
Molly Parker (House of Cards)
Carrie Preston (The Good Wife)
MEJOR ACTOR INVITADO EN SERIE DE COMEDIA
Larry David (Saturday Night Live)
Peter MacNicol (Veep)
Tracy Morgan (Saturday Night Live)
Martin Mull (Veep)
Bob Newhart (The Big Bang Theory)
Bradley Whitford (Transparent)
MEJOR ACTRIZ INVITADA EN SERIE DE COMEDIA
Christine Baranski (The Big Bang Theory)
Tina Fey & Amy Poehler (Saturday Night Live)
Melora Hardin (Transparent)
Melissa McCarthy (Saturday Night Live)
Laurie Metcalf (The Big Bang Theory)
Amy Schumer (Saturday Night Live)
MEJOR GUION EN SERIE DRAMÁTICA
Joel Fields, Joe Weisberg, "The Americans"
Julian Fellowes, "Downton Abbey"
David Benioff, D.B. Weiss, "Game Of Thrones"
Robert King, Michelle King, "The Good Wife"
Sam Esmail, "Mr. Robot"
Marti Noxon, Sarah Gertrude Shapiro, "UnREAL"
MEJOR DIRECCIÓN EN SERIE DRAMÁTICA
Michael Engler, "Downton Abbey"
Miguel Sapochnik, "Game Of Thrones"
Jack Bender, "Game Of Thrones"
Lesli Linka Glatter, "Homeland"
Steven Soderbergh, "The Knick"
David Hollander, "Ray Donovan"
MEJOR GUION EN SERIE DE COMEDIA
Rob Delaney, Sharon Horgan, "Catastrophe"
Aziz Ansari, Alan Yang, "Master Of None"
Dan O'Keefe, "Silicon Valley"
Alec Berg, "Silicon Valley"
David Mandel, "Veep"
Alex Gregory, Peter Huyck, "Veep "
MEJOR DIRECCIÓN EN SERIE DE COMEDIA
Aziz Ansari, "Master Of None"
Alec Berg, "Silicon Valley"
Mike Judge, "Silicon Valley"
Jill Soloway, "Transparent"
Dave Mandel, "Veep"
Chris Addison, "Veep"
Dale Stern, "Veep"
MEJOR GUIÓN PARA MINISERIE, PELICULA O ESPECIAL DE DRAMA
Bob DeLaurentis, "Fargo"
Noah Hawley, "Fargo"
David Farr, "The Night Manager"
Scott Alexander, Larry Karaszewski, "The People v. O.J. Simpson: American Crime Story"
D.V. DeVincentis, "The People v. O.J. Simpson: American Crime Story"
Joe Robert Cole, "The People v. O.J. Simpson: American Crime Story"
MEJOR DIRECCIÓN PARA MINISERIE, PELICULA O ESPECIAL DE DRAMA
Jay Roach, "All The Way"
Noah Hawley, "Fargo"
Susanne Bier, "The Night Manager"
Ryan Murphy, "The People v. O.J. Simpson: American Crime Story"
Anthony Hemingway, "The People v. O.J. Simpson: American Crime Story"
John Singleton, "The People v. O.J. Simpson: American Crime Story"
MEJOR CASTING PARA UNA SERIE de COMEDIA
Modern Family
Silicon Valley
Transparent
Unbreakable Kimmy Schmidt
Veep
MEJOR CASTING PARA UNA SERIE DRAMÁTICA
Downton Abbey
Game Of Thrones
House Of Cards
Mr. Robot
Orange Is The New Black
MEJOR CASTING PARA UNA MINISERIE, PELICULA O ESPECIAL
Fargo
Grease: Live
The Night Manager
The People v. O.J. Simpson: American Crime Story
Roots
MEJOR PROGRAMA ANIMADO
Archer
Bob's Burgers
Phineas and Ferb Last Day of Summer
The Simpsons
South Park
MEJOR PROGRAMA ANIMADO EN FORMATO CORTO
Adventure Time
The Powerpuff Girls
Robot Chicken
SpongeBob SquarePants
Steven Universe
MEJOR REALITY SHOW DE COMPETENCIA
The Amazing Race (CBS)
American Ninja Warrior (NBC)
Dancing With the Stars (ABC)
Project Runway (Lifetime)
Top Chef (Bravo)
The Voice (NBC)
MEJOR ANIMADOR DE REALITY SHOW
Ryan Seacrest (American Idol)
Tom Bergeron (Dancing With the Stars)
Jane Lynch (Hollywood Game Night)
Steve Harvey (Little Big Shots)
Heidi Klum and Tim Gunn (Project Runway)
RuPaul Charles (RuPaul's Drag Race)
MEJOR PROGRAMA DE VARIEDADES Y CONVERSACIÓN
Comedians in Cars Getting Coffee (Crackle)
Jimmy Kimmel Live! (ABC)
Last Week Tonight With John Oliver (HBO)
The Late Late Show with James Corden (CBS)
Real Time With Bill Maher (HBO)
The Tonight Show Starring Jimmy Fallon (NBC)
MEJOR PROGRAMA DE VARIEDADES Y SKECTCH
Documentary Now! (IFC)
Drunk History (Comedy Central)
Inside Amy Schumer (Comedy Central)
Key & Peele (Comedy Central)
Portlandia (IFC)
Saturday Night Live (NBC)
MEJOR PROGRAMA DE EVENTO ESPECIAL
73rd Golden Globe Awards (NBC)
Grease Live! (FOX)
The Oscars (ABC)
Super Bowl 50 Halftime Show (CBS)
69th Annual Tony Awards (CBS)
MEJOR ESPECIAL DE VARIEDADES
Adele Live in New York City (NBC)
Amy Schumer: Live at the Apollo (HBO)
Kennedy Center Honors (CBS)
The Late Late Show Carpool Karaoke Prime Time Special (CBS)
Lemonade (HBO)
El listado completo en el sitio oficial de los Emmy Awards