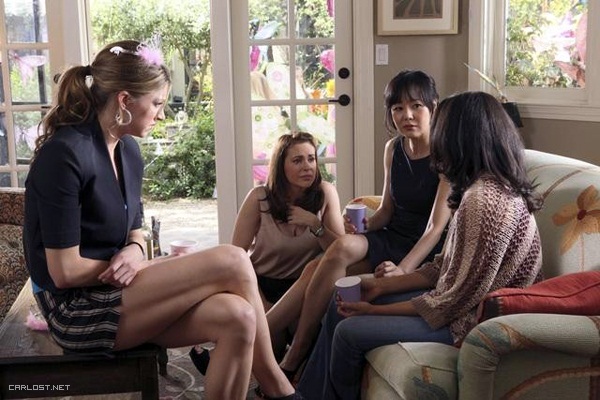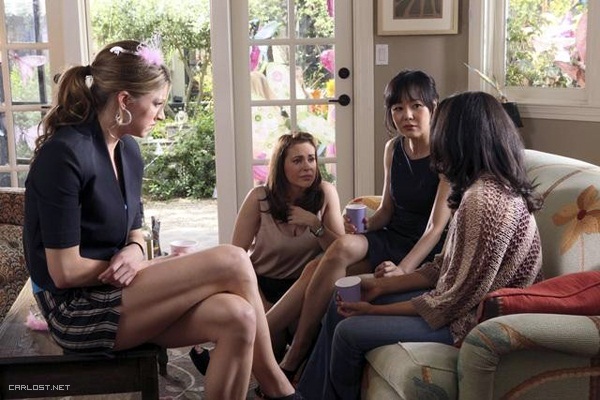 Ya podemos ver el primer trailer del remake de ABC de la serie "Mistresses".
A continuación todos los detalles de la serie:
Sinopsis:
"Mistresses" es un drama emocionante y provocativo acerca de las escandalosas vidas de un grupo de 4 amigas muy sexy y atrevidas, cada una en su camino al autodescubrimiento, mientras viven el turbulento viaje juntas.
Savi (Alyssa Milano), es una mujer con una exitosa carrera de abogada, que se enfrenta a una nueva fase en su vida -- tanto en lo personal como en lo profesional -- donde junto a su esposo Harry (Brett Tucker), intenta formar una familia.
En el otro extremo está su hermana Josselyn (Jes Macallan), alocada y caprichosa no podrían ser más diferentes (vive soltera, tiene muchas citas y fiestas, y regularmente apoyandose en su hermana).
Su mejor amiga en común , April (Rochelle Aytes), una reciente viuda y madre de dos hijos, está reconstruyendo su vida después de una tragedio, y aprendiendo a salir adelnate, con el apoyo y consejos de sus más cercanas amigas.
Finalmente está Karen (Yunjin Kim), una terapeuta muy exitosa que se reencuentra con las chicas tras una complicada relación con un paciente con el que llegó demasiado lejos.
Elenco:
Alyssa Milano ("New Years Eve," "Romantically Challenged," "Hall Pass," "My Name Is Earl," "Charmed," "Melrose Place") como Savannah.
Yunjin Kim ("Lost") como Karen.
Rochelle Aytes ("Work It," "White Collar," "Detroit 1-8-7," "Desperate Housewives") como April
Jes Macallan ("Kiss Me," "NCIS: Los Angeles," "Crash and Burn," "Grey's Anatomy," "Shameless") como Josslyn.
Jason George ("Grey's Anatomy," "The Closer," "Against the Wall," "Castle," "Off the Map," "Eastwick") como Dominic.
Brett Tucker ("Castle," "Spartacus: Vengeance," "Rizzoli & Isles," "NCIS," "Neighbours") como Harry.
Erik Stocklin ("Grey Sheep," "Sick Day," "Let's Big Happy") como Sam.
Estreno:
2013.
Trailer:

Más info:
Basada en la serie de televisión británica, "Mistresses" es una adaptación de K.J. Steinberg ("Gossip Girl") y a cargo de la producción ejecutiva de Robert Sertner ("Revenge," "No Ordinary Family"), K.J. Steinberg ("Gossip Girl"), Rina Mimoun ("Privileged," "Gilmore Girls") y Douglas Rae ("Wuthering Heights," "Camelot," "Mistresses," "Raw," "Meadowlands").
El Piloto de "Mistresses" está dirigido por Cherie Nowlan y la serie es de ABC Studios.