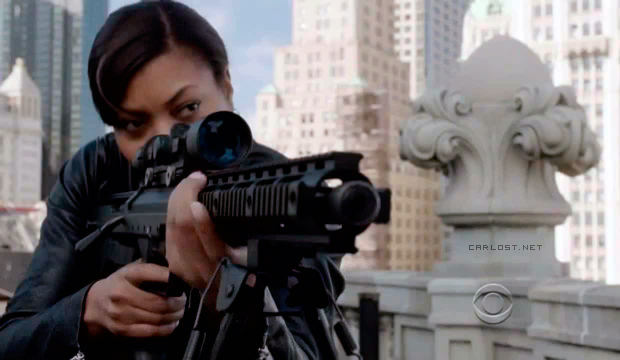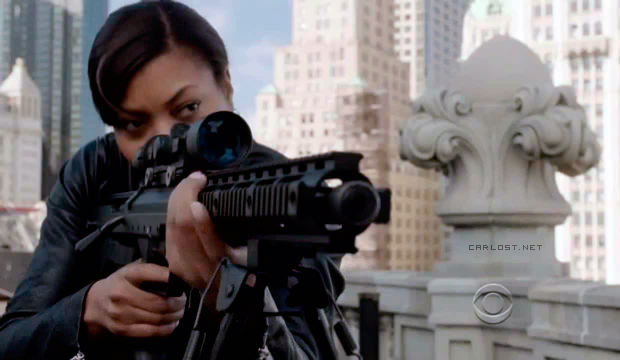 La investigación de Carter acerca de HR está dando resultados y en las promos del próximo capítulo de Person of Interest 3x08 titulado "Endgame", que se estrena el Martes 12 de Noviembre en CBS, nos dejan ver que los próximos 3 episodios serán clave.

SINOPSIS Person of Interest S03E08 "Endgame"
La guerra contra HR llega a su punto máximo, cuando Finch recibe de La Máquina 38 números de una sola vez.
Finch descubre que están conectados a alguien que quiere desatar una gran guerra entre HR y la mafia rusa.
Además veremos flashbacks del pasado de Carter en donde veremos al padre de su hijo.
Este capítulo fue escrito por Nic Van Zeebroeck y Michael Sopczynski, y fue dirigido por Sylvain White.
Luego del capitulo pasado que terminó con la muerte de Laskey, y Carter descubriendo que Alonzo Quinn sería el líder de HR, y en las promos que tenemos, nos dicen que los próximos 3 capítulos serán 'un gran evento', y que un héroe caerá, mientras que nos muestran imágenes de Fusco amarrado y ensangrentado.
Promo CBS #1 Subtitulada en Español

Promo CBS #2 Subtitulada en Español

Promo CTV Subtitulada en Español
¡con muchas escenas nuevas!

Y por supuesto también están las fotos promocionales del capítulo, en donde podemos ver algunas escenas de Reese, Fusco y Carter.