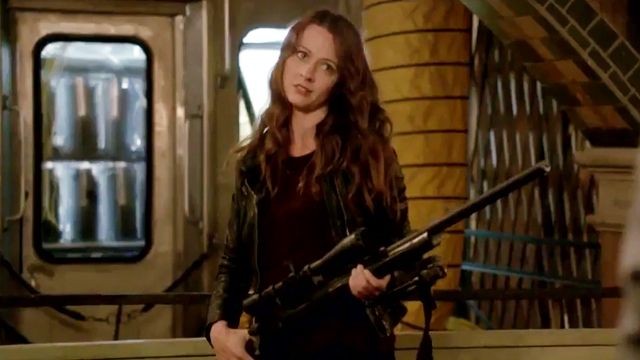 Quedan sólo 5 capítulos de Person of Interest, y acá están las promos del 5x09 "Sotto Voce" y 5x10 "The Day The World Went Away".

Recordemos que esta temporada final de Person of Interest tiene solamente 13 capítulos, por lo que nos van quedando solo 5 por emitir.
El próximo capítulo es el 5x09 "Sotto Voce", que se estrena el Lunes 30 de Mayo en CBS, y al día siguiente, el Martes 31 de Mayo se emite el 5x10 The Day The World Went Away.
Esta temporada ha estado genial. La forma en que se han ido desarrollando los capítulos me ha encantado, y me da mucha pena que sea la última temporada.
Luego de varios capítulos en los que vimos a Shaw ser engañada por Greer con sus simulaciones (que al principio, me las creí completamente), finalmente en el capítulo 5x08 Shaw ha podido escapar de la gente de Samaritan, y ahora solo falta que se reúna con Root, Finch, Reese, Fusco, y Bear por supuesto.
Person of Interest 5x09 5x10 Promo #1
En la promo no vemos a Shaw, pero si vemos a Elías, quien al parecer deja de estar escondido en el refugio de Finch, y sale con él a las calles de la ciudad.
Person of Interest 5x09 5x10 Promo #2
Los siguientes capítulos se emitirán los siguientes días:
5x11 "Synecdoche" (Martes 7 de Junio, 2016)
5x12 ".exe" (Martes 14 de Junio, 2016)
5x13 "Return 0" Series Finale (Martes 21 de Junio, 2016)