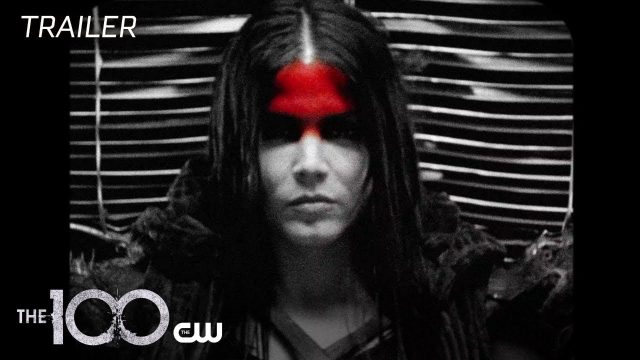 Después de tanto tiempo esperando el tráiler de la nueva temporada de The 100, la semana pasada finalmente lo pudimos ver.

Y hoy, tenemos el placer de recibir un nuevo tráiler promocional de la quinta temporada de The 100, esta vez sin escenas de los episodios, pero si con Clarke (Eliza Taylor), Bellamy (Bobby Morley), Octavia (Marie Avgeropoulos) y Raven (Lindsey Morgan) diciendo diferentes frases.
Se los dejo subtitulado a continuación:
The 100 Temporada 5 - Tráiler Sub Español
¿Quién soy? Era un hijo. Era una hija. Un hermano. Una rebelde. Una líder. Un asesino.
Perdí todo. Perdí a mi madre. Perdí a mis amigos. Mi gusto. Mi mente.
Perdí a mi amante. A mi hermana. A mi gente.
Toda vida que tomé fue por una razón.
En la tierra era matar o ser matado.
Luché por mi libertad, y valió cada gota de sangre.
¿Y ahora qué?
¿Qué pasa con la Comandante de la Muerte cuando no hay nadie más a quién matar?
¿Qué soy ahora? ¿Quién soy ahora? ¿Un buen tipo? No existen los tipos buenos.
Mi sangre es roja y siempre lo será.
El mundo se ha acabado... dos veces.
¿Qué nos espera en la Tierra?
Mi lucha ha terminado.. ¿Y ahora qué?
Un jardín. Dos serpientes
El edén nunca tuvo una oportunidad.
Vida o muerte... Tú eliges.