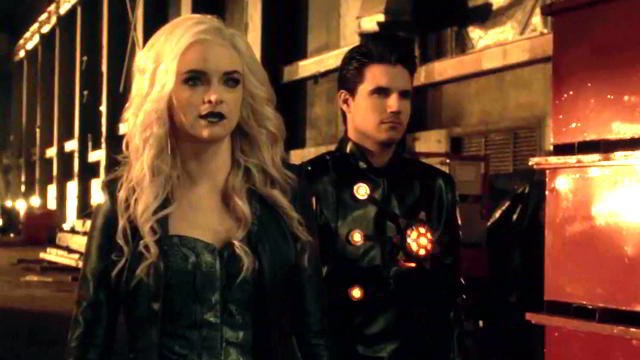 Promo del próximo capítulo de The Flash 2x10 "Potential Energy" que se estrena este Martes 19 de Enero, además de un adelanto con escenas del resto de esta segunda temporada.

En el próximo capítulo de The Flash S02E10 titulado "Potential Energy" las cosas se complican para Barry y Patty, que se enfrentarán cara a cara con Zoom.
Ahora que su relación ha avanzado, Barry (Grant Gustin) considera contarle a Patty (Shantel VanSanten) su secreto de ser The Flash.
"Si Zoom se entera de quién te importa, él te los arrebatará." le advierte Harrison Wells a Barry.
Mientras tanto, Joe (Jesse L. Martin) e Iris (Candice Patton) tratarán de conocer mejor a Wally (Keiynan Lonsdale), que vimos que apareció sorpresivamente en la casa de Joe en el capítulo 2x09.
El equipo Flash por su parte, se encargará de perseguir a un meta-humano que puede ralentizar el tiempo.
En esta segunda promo también podemos ver escenas de los próximos capítulos, tales como el 2x11 'The Reverse-Flash Returns', en el que tal como lo indica su titulo, volveremos a ver al Flash Reverso.
También hay escenas del resto de la temporada en donde veremos la aparición de nuevos personajes provenientes de la Tierra-2, incluídos Caitlin Snow (Danielle Panabaker) como Killer Frost, y Ronnie Raymond (Robbie Amell) como Deathstorm.