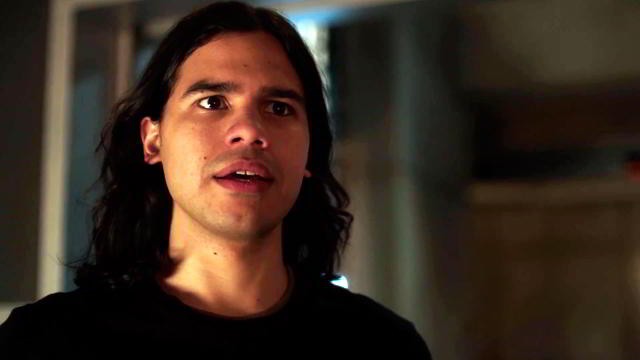 Promo subtitulada en español de The Flash 2x11 "The Reverse-Flash Returns", que se estrena el Martes 26 de Enero de 2016 en The CW.

Tal como vimos al final del capítulo 2x10, el Flash Reverso está de regreso. ¿Pero cómo es posible?

Si hay alguien asustado, ese es Cisco, y su grito de terror es épico.
De acuerdo a la sinopsis del capítulo, Cisco (Carlos Valdes) ve a Eobard Thawne (Matthew Letscher), sin embargo Barry (Grant Gustin) y el equipo no le creen.
Pero luego de un ataque en Mercury Labs, Christina McGee (Amanda Pays) confirma que efectivamente el Flash Reverso está de regreso.
Mientras tanto, Iris (Candice Patton) y su madre Francine (Vanessa A. Williams) comparten un agradable momento, que acerca a Iris a su hermano Wally (Keiynan Lonsdale).
El capítulo está dirigido por Michael Allowitz y escrito por Aaron Helbing & Todd Helbing.
Versión extendida de la promo: