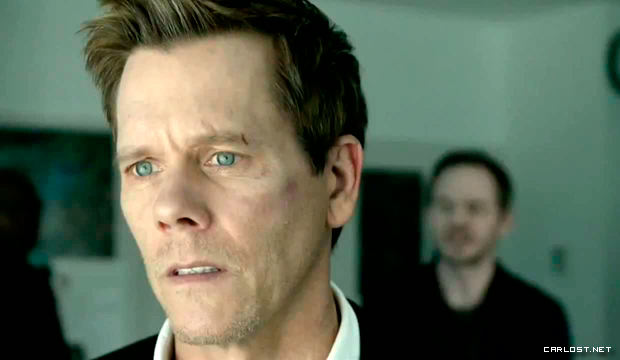 El próximo Lunes 29 de Abril se emite en FOX el último episodio de la primera temporada de
The Following
, el 1x15 titulado "
The Final Chapter
", en donde veremos qué le tiene preparado Joe Carroll (James Purefoy) a Ryan Hardy (Kevin Bacon).
A continuación el comunicado de prensa, las
Promos
del capitulo y los Sneak Peeks.
SINOPSIS:
En el explosivo final de la primera temporada, Ryan (Kevin Bacon) se apresura para detener a Joe Carroll (James Purefoy) antes que su juego termine en muerte. Mientras tanto, Joe lleva a Claire (Natalie Zea) a un lugar especial, en donde el último enfrentamiento entre el bien y el mal se lleva a cabo.

Elenco: Kevin Bacon como Ryan Hardy; James Purefoy como Joe Carroll; Natalie Zea como Claire Matthews; Annie Parisse como Especialista del FBI Debra Parker; Shawn Ashmore como el Agente Mike Weston; Valorie Curry como Emma; Adan Canto como Paul; Nico Tortorella como Jacob; Kyle Catlett como Joey Matthews.

Actores invitados: John Lafayette como el Captain Turner; Chinasa Ogbuagu como Agente Diedre Mitchell; Charlie Semine como Alex.
Promo #1
Promo #2 (Extendida)

Sneak Peek #1

Sneak Peek #2

Sneak Peek #3

La segunda temporada de The Following ya ha sido confirmada, y tendrá 15 capitulos.
La fecha de estreno aún no ha sido informada.