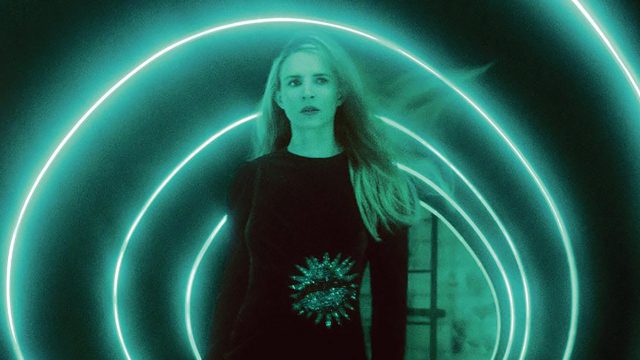 Netflix ha publicado al fin el tráiler de la segunda temporada de The OA, que estará disponible en plataforma de streaming el viernes 22 de marzo de 2019.
Sinopsis de la segunda temporada de The OA
La historia "alucinante" regresa con The OA Parte II, que sigue a OA mientras navega por una nueva dimensión, una en la que tuvo una vida completamente diferente, siendo una heredera rusa, y en donde una vez más, será secuestrada por Hap. .

La Parte II presenta a Karim Washington, un detective privado encargado de encontrar a Michelle Vu, una adolescente desaparecida.

Su camino se cruza con OA, mientras intentan resolver el misterio del paradero de Michelle y el de una casa en Nob Hill, relacionada con la desaparición de varios adolescentes.

Mientras tanto, en la primera dimensión, BBA, Angie y los chicos se encuentran en un viaje para comprender la verdad detrás de la historia de OA y las increíbles realidades que ella relató.
Creada por Brit Marling y Zal Batmanglij, The OA: Parte II cuenta con la actuación de Brit Marling, Jason Isaacs, Kingsley Ben-Adir, Emory Cohen, Patrick Gibson, Phyllis Smith, Sharon Van Etten, Will Brill, Brendan Meyer, Ian Alexander, Brandon Perea, y Chloë Levine.

Los actores invitados de esta temporada inlcuyen a Paz Vega, Irene Jacob, Vincent Kartheiser, Sheila Vand, y Riz Ahmed.
The OA Temporada 2 - Tráiler subtitulado en español
Después de ver el tráiler que necesito urgentemente ver nuevamente la primera temporada, ya que hay cosas de Prairie (OA) que no recuerdo bien. Lo bueno es que son sólo 8 episodios, así que hay tiempo de sobra para ponerse al día.


Fotos promocionales y póster de The OA Segunda Temporada
Fecha de estreno de 'The OA Temporada 2'
La segunda temporada de The OA se estrenará el 22 de marzo de 2019,.

Puedes ver el listado completo de los estrenos que llegan a Netflix en Marzo de 2019 acá.