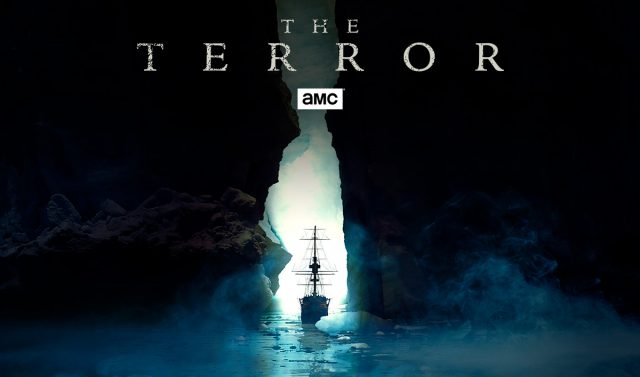 AMC nos trae una nueva serie titulada "The Terror", que a partir del 26 de marzo promete llevar a los espectadores en un viaje de suspenso y terror.

La serie está basada en la novela de Dan Simmons, que a su vez se basa en una historia real: la desaparición de la tripulación del HMS Erebus y el HMS Terror mientras intentan encontrar el escurridizo Northwest Passage a mediados de la década de 1840.
En esta nueva serie de AMC, la tripulación del "Royal Navy" se embarca en un viaje para descubrir el territorio del Northwest Passage, pero viajando por una ruta nunca explorada, las cosas no resultan como lo esperaban.
En su travesía deben enfrentar condiciones climáticas muy cambiantes, escasos recursos, poca esperanza y miedo a lo desconocido, además de tener que enfrentar a un misterioso depredador.
"The Terror" consta de 10 episodios, y está protagonizada por Jared Harris ("The Crown", "Mad Men"), Tobias Menzies ("Outlander") y Ciaran Hinds ("Game of Thrones"), y tiene como productores ejecutivos a Ridley Scott, David Kajganich y Soo Hugh.
The Terror - Tráiler subtitulado en español
¿Cuando y a qué hora se estrena The Terror?
La serie se estrenará el lunes 26 de marzo en AMC Latinoamérica en los siguientes horarios:
20:00 hrs Perú
21:00 hrs México / Colombia
22:00 hrs Argentina /Chile
El día del estreno se emitirán los dos primeros episodios uno seguido del otro, el 1x01 "Go For Broke" y 1x02 "Gore".
Fotos promocionales de "The Terror"