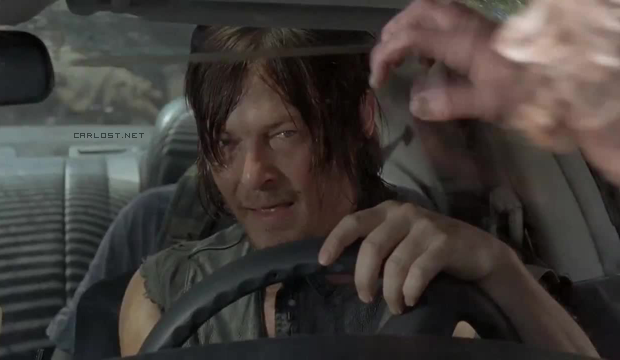 ACTUALIZADO: Agregado Sneak Peek #3 con Carl & Hershel
Ya tenemos 3 escenas subtituladas del próximo episodio de The Walking Dead 4x03 "Isolation" que se estrena el Domingo 27 de Octubre en AMC, el Lunes 28 de Octubre en FOX España y el Martes 29 de Octubre en FOX Latinoamérica.

The Walking Dead 4x03 "Isolation" (Aislamiento)
Sinopsis: Un grupo deja la prisión para buscar suministros en una universidad local, mientras que el resto del grupo que se queda, debe lidiar con las muertes ocurridas recientemente.
Ver más: Fotos Promocionales - Promos
Sneak Peek #1 Subtitulado en Español
En esta primera escena vemos que Sasha se siente bastante mal y necesita ver al Doctor S para que la examine. Tiene tos y al parecer fiebre. Sale al patio a buscarlo donde está Glenn y Hershel quienes la miran con preocupación.
Luego Sasha se dirige al bloque de celdas en donde se puede ver que hay más enfermos. Una mujer incluso escupe sangre. Sigue avanzando y desde una celda un enfermo ya se ha convertido en caminante y trata de agarrarla.
Sneak Peek #2 Subtitulado en Español
En este segundo adelanto vemos la ya vista escena del auto, con Michonne, Daryl, Bob y Tyreese, quienes se encuentran con una gran horda de caminantes (7500 según el propio Greg Nicotero), los cuales rodean el auto e impiden que avancen, bloqueándoles el camino.

En la Comic Con de Nueva York (NYCC) se mostró un adelanto un poco más extenso de esta misma escena.
Sneak Peek #3 Subtitulado en Español
Y finalmente tenemos este tercer Sneak Peek en el que vemos a Carl y Hershel en su visita al bosque, y que he podido subtitular gracias a la ayuda de
Adry
🙂 grazie!