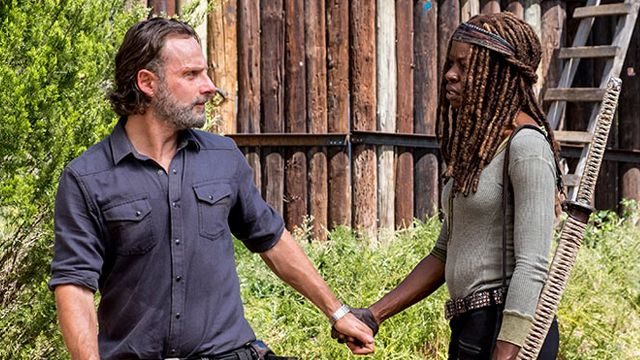 Promos y sneak peek subtitulados en español de The Walking Dead 8x12 "The Key", que se estrena el Domingo 18 de Marzo de 2018 en AMC y FOX Series Premium, y el Lunes 19 de Marzo en canal FOX.

* Si aún no ves el episodio 8x11, en Facebook lo publiqué.
Sinopsis
El liderazgo de Hilltop se enfrenta a un difícil dilema después de la llegada de visitantes inesperados; Rick se encuentra cara a cara con un adversario.
PROMO: The Walking Dead 8x12 Sub Español
En el próximo epiodio de The Walking Dead, Negan quiere poner en marcha su plan de infectar armas y atacar Hilltop.
SNEAK PEEK #1: The Walking Dead 8x12 Subtitulado en Español
Dwight vuelve a estar con los Salvadores, pretendiendo que es leal a ellos. En esta ocasión, debe viajar en auto con Simon, quien le comienza a hacer algunas preguntas.
Simon quiere saber qué cree que pasará con la gente de Hilltop cuando los ataquen con las armas infectadas. ¿Se asustarán?. Dwight evita responder, mientras Simon sigue dudando del plan de Negan.
El análisis que hace Simon, es que los Salvadores han atacado con todo a la gente de Rick, Maggie y Ezekiel, y pese a todo, ellos no se rinden, por lo que solo puede sacar una conclusión de todo eso, y es que este grupo de personas 'no se asusta'.
SNEAK PEEK #2: The Walking Dead 8x12 Sub Español
En esta nueva escena, los Salvadores se encuentran movilizándose en vehículos. Simon y Dwight van en uno, y Negan va en un auto solo. De repente aparece desde un callejón Rick y choca el auto de Negan.
Fotos promocionales de TWD 8x12
Fotos por Gene Page / AMC
Rick Grimes (Andrew Lincoln) en The Walking Dead 8x12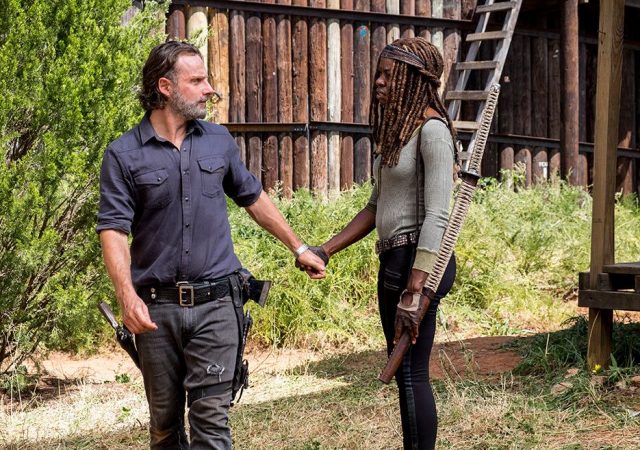 Rick Grimes (Andrew Lincoln) y Michonne (Danai Gurira) en The Walking Dead 8.12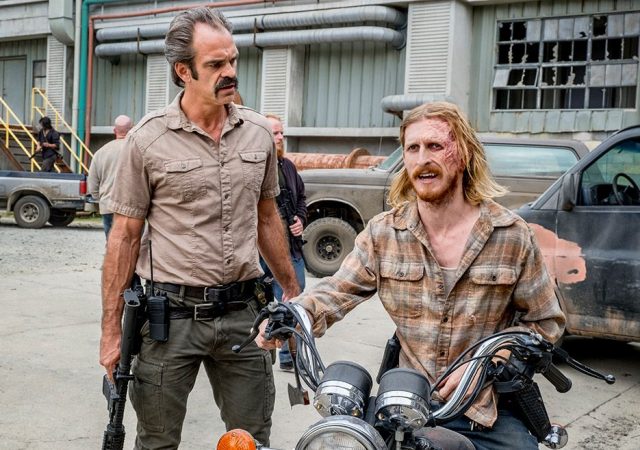 Simon (Steven Ogg) y Dwight (Austin Amelio) en The Walking Dead S08E12