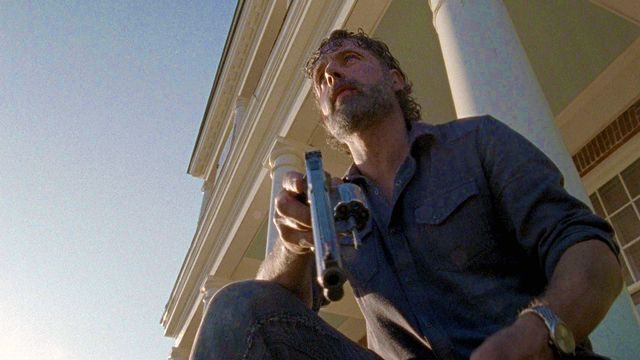 Promos y sneak peek subtitulados en español de The Walking Dead 8x13 "Do Not Send Us Astray", que se estrena el Domingo 25 de Marzo de 2018 en AMC y FOX Series Premium, y el Lunes 26 de Marzo en canal FOX.

* Si aún no ves el episodio 8x12, en Facebook lo publiqué.
Sinopsis
Los problemas surgen cuando llegan visitantes inesperados a Hilltop y la comunidad entra en acción; se hacen descubrimientos desgarradores.
PROMO: The Walking Dead 8x13 Sub Español
En el próximo episodio de The Walking Dead, Simon llega con los Salvadores a atacar Hilltop.
SNEAK PEEK #1: The Walking Dead 8x13 Subtitulado en Español
Simon visita Hilltop y habla con Maggie.
Maggie le dice que aún tiene a 38 miembros de los Salvadores de rehén, y que se encuentran vivos, que si quiere que sigan de esa forma, se deben retirar, y que si no lo hacen, ella tiene 38 balas que usará personalmente para matarlos a todos.
SNEAK PEEK #2: The Walking Dead 8x13 Subtitulado en Español
SNEAK PEEK #3: The Walking Dead 8x13 Subtitulado en Español
SNEAK PEEK #4: The Walking Dead 8x13 Subtitulado en Español
Fotos promocionales de TWD 8x13 Do Not Send Us Astray
Fotos por Gene Page / AMC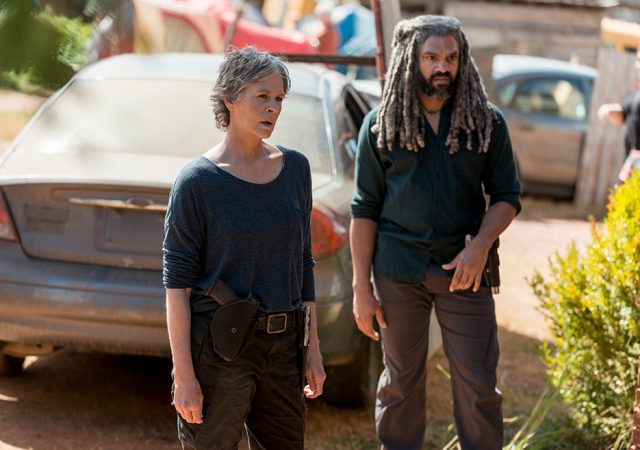 Carol Peletier (Melissa McBride) y Ezekiel (Khary Payton) en TWD 8x13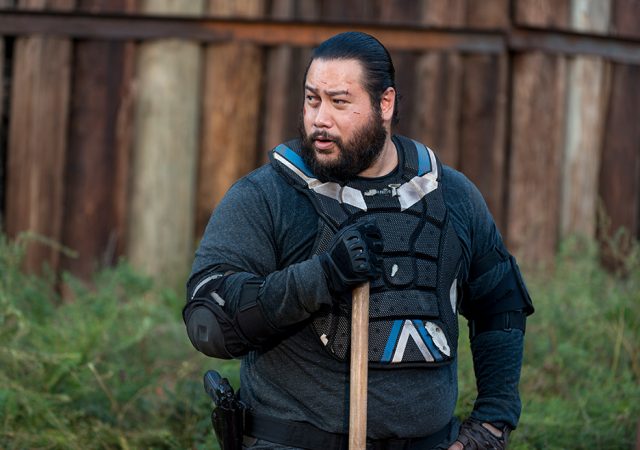 Jerry (Cooper Andrews) en The Walking Dead Temporada 8 Episodio 13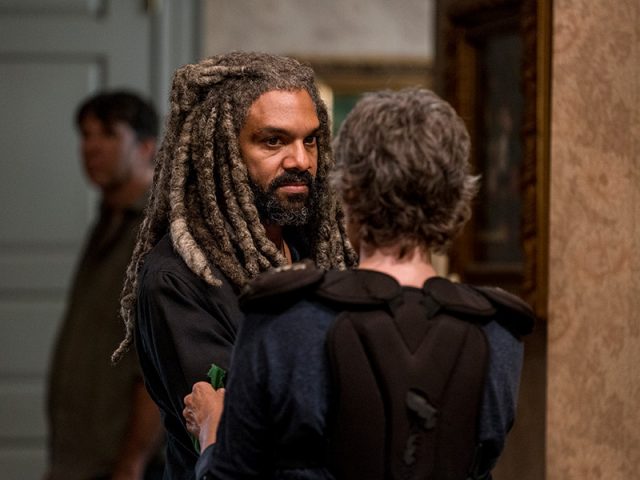 Ezekiel (Khary Payton) y Carol Peletier (Melissa McBride) en TWD 8x13