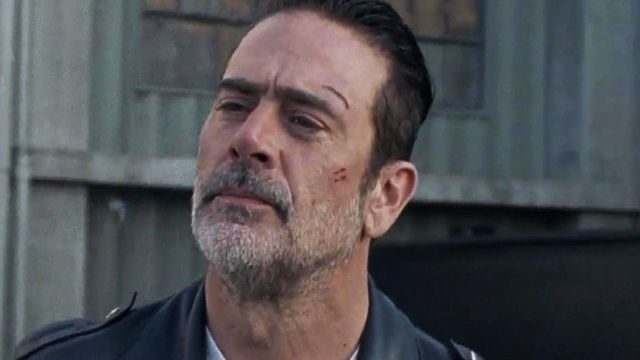 Fotos promocionales, promos y sneak peek subtitulados en español de The Walking Dead 8x15 "Worth", que se estrena el domingo 8 de Abril de 2018 en AMC y FOX Series Premium, y el Lunes 9 de Abril en canal FOX.

* Si aún no ves el episodio 8x13, en Facebook lo publiqué.
Sinopsis
Con la amenaza de los Salvadores aún vigente, Aaron continúa buscando aliados.
Daryl y Rosita toman medidas y se enfrentan a un viejo amigo.
PROMO: The Walking Dead 8x15 Sub Español
En la promo vemos a Negan saludar Dwight en el Santuario, quien se soprende al verlo con vida.
Negan quiere llevar a cabo un nuevo plan para acabar de una vez por todas con Hilltop, sin embargo Dwight planea impedir que eso ocurra advirtiéndole a la gente de Hilltop antes.
Sneak Peek #1: The Walking Dead 8x15 Subtitulado en Español
Eugene le informa a sus trabajadores que Simon se encuentra al mando debido a la ausencia de Negan, y que le ha solicitado que fabriquen muchas más balas, pero al parecer la producción no ha ido tan rápida como lo esperaba y están un poco cortos de munición.,
Sneak Peek #2: The Walking Dead 8x15
Aaron se encuentra solo en medio del bosque cerca de la comunidad de Oceanside. ¿Se habrá perdido?
Está lloviendo, y es atacado por un par de caminantes.
Sneak Peek #3: The Walking Dead 8x15 Subtitulado en Español
Negan está de regreso en el Santuario, y la cara de sorpresa de Dwight lo dice todo.
Fotos promocionales de TWD 815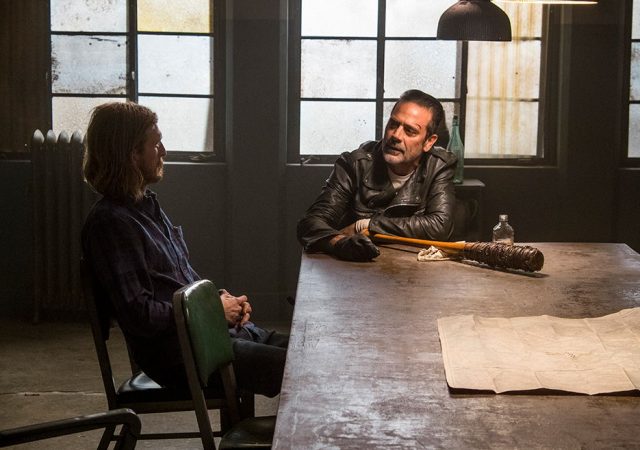 En Facebook subí el álbum completo con todas las fotos promocionales y detrás de escena del episodio.