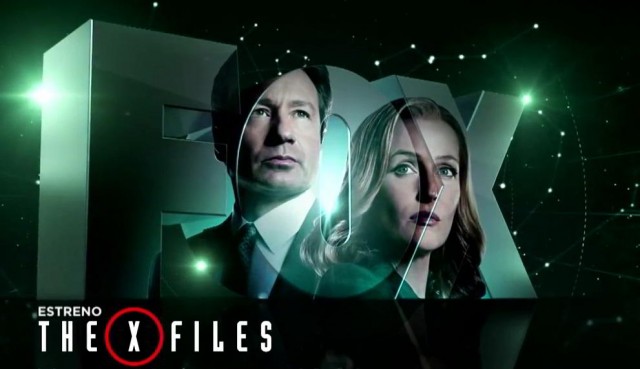 The X-Files regresa a las pantallas con una décima temporada, y en Latinoamérica, la podremos ver a través de FOX, a contar del Martes 26 de Enero de 2016 a las 22 hrs.

Promos de The X-Files en FOX Latinoamérica
Sólo me queda la duda si FOX Latinoamérica emitirá ese día dos capítulos o uno solo, ya que en Estados Unidos el capítulo 10x01 se emitirá el Domingo 24 de Enero y al día siguiente, el Lunes 25 de Enero se estrenará el 10x02, para continuar estrenando un capítulo nuevo los siguientes Lunes como día habitual.
El regreso de la serie consistirá en 6 capítulos, dirigidos por el creador y productor ejecutivo Chris Carter, y protagonizados por David Duchovny y Gillian Anderson como los Agentes del FBI FOX MULDER y DANA SCULLY.