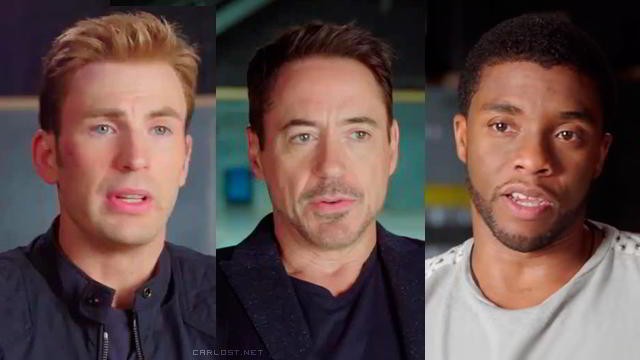 Este Martes 8 de Diciembre sale a la venta la colección completa de Blu-Ray de la Fase 2 de Marvel, y en uno de los extras incluidos es un video con un adelanto de lo que será Capitán América: Civil War, con entrevistas al equipo de producción y el elenco. A continuación les dejo el video subtitulado.

En el video podemos ver hablar por parte de la producción al presidente de Marvel Studios, Kevin Feige, a Joe Russo y Anthony Russo (Co-directores de Capitán América: El soldado de invierno), Nate Moore (Productor Ejecutivo de Capitán América: Civil War), y por parte del elenco a Robert Downey Jr. (Tony Stark / Iron Man), Chadwick Boseman (T'Challa/Black Panther), Elizabeth Olsen (Wanda Maximoff / Scarlet Witch) y Chris Evans (Steve Rogers / Capitán América).
Este video es parte de los extras que viene en el pack de la Fase 2, que incluye las siguientes películas: Iron Man 3, Thor: The Dark World, Captain America: The Winter Soldier, Guardians of the Galaxy, Avengers: Age of Ultron, y Ant-Man.
Por el momento, el pack se encuentra a la venta solamente a través de Amazon Estados Unidos.