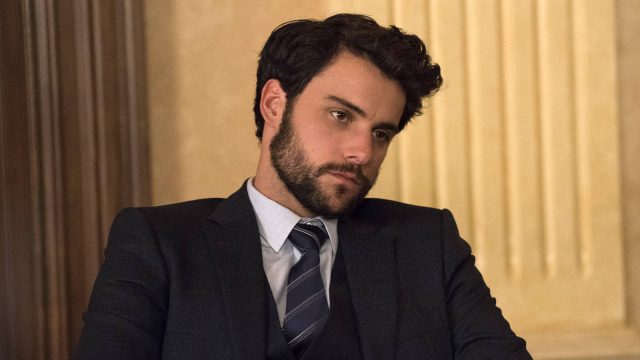 Ya puedes ver online la promo subtitulada, las fotos promocionales y la sinopsis de How to Get Away With Murder 5x05 "It Was the Worst Day of My Life" (Fue el peor día de mi vida), que se estrena el jueves 25 de Octubre en ABC.

HTGAWM 5x05 "It Was the Worst Day of My Life"
Sinopsis: Luego de que Annalise escogiera a Gabriel como su ayudante, el dúo inesperado pone todos sus esfuerzos en el nuevo juicio del padre de Nate, mientras intentan convencer al jurado para que le otorguen una declaración de locura.
Mientras tanto, Bonnie se esfuerza por recuperarse después de que una parte oscura de su pasado reaparece.
How to Get Away With Murder 5x05 Promo (Subtítulos en Español)

La promo dice que 'incluso las mejores intenciones pueden tener las peores consecuencias", lo cuál se referiría a la investigación que realizó Nate para encontrar al hijo de Bonnie, ya que no habría sido una buena idea, y así se lo hace ver Bonnie.
Y por otro lado, Annalise que incitó al padre de Nate a mentir para que creyeran que estaba loco al momento de asesinar a su compañero de celda.
Al final de la promo vemos una nueva escena del día de la boda, en la que Connor (con su rostro golpeado) se encuentra con alguien y le dice ¿Qué demonios estás haciendo?
¿Será Oliver a quién encuentra? 🤔
Fotos promocionales de HTGAWM 5x05
Fotos por Mitch Haaseth / ABC
How to Get Away with Murder está protagonizado por Viola Davis como la Profesora Annalise Keating, Billy Brown como el Detective Nate Lahey, Jack Falahee como Connor Walsh, Aja Naomi King como Michaela Pratt, Matt McGorry como Asher Millstone, Karla Souza como Laurel Castillo, Charlie Weber como Frank Delfino, Liza Weil como Bonnie Winterbottom, Conrad Ricamora como Oliver Hampton, Rome Flynn como Gabriel Maddox, Amirah Vann como Tegan Price y Timothy Hutton como Emmett Crawford.