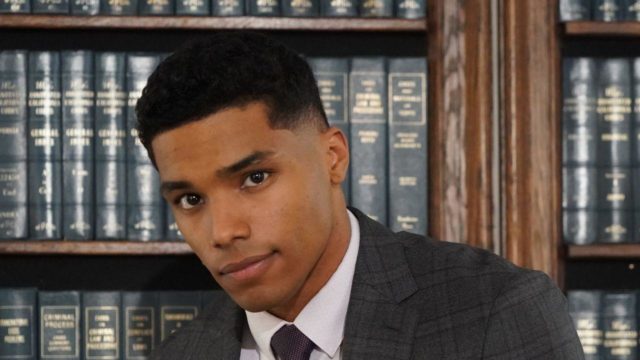 Promo subtitulada, fotos y sinopsis de How to Get Away With Murder (HTGAWM) 6x02 "Vivian's Here", que se estrena el jueves 3 de octubre en ABC.
Sinopsis HTGAWM Temporada 6 Capítulo 2 «Vivian's Here»
HTGAWM S06E02: Michaela, Asher y Connor se preparan para su último semestre de la facultad de derecho, se enfrentan a un caso que involucra a un inmigrante ilegal que solicita asilo.
Mientras tanto, Michaela boicotea ir a clase después de la revelación de que Annalise conocía a su padre.
Por otra parte, en una confrontación inesperada, Annalise descubre una verdad impactante que la hace cuestionar todo lo que creía saber.
Elenco: Viola Davis como la Profesora Annalise Keating, Billy Brown como el Detective Nate Lahey, Jack Falahee como Connor Walsh, Aja Naomi King como Michaela Pratt, Matt McGorry como Asher Millstone, Karla Souza como Laurel Castillo, Charlie Weber como Frank Delfino, Liza Weil como Bonnie Winterbottom, Conrad Ricamora como Oliver Hampton, Rome Flynn como Gabriel Maddox y Amirah Vann como Tegan Price.
Elenco invitado: Marsha Stephanie Blake.
Escrito por: Michael Russo
Dirigido por: Mike Smith
How to Get Away With Murder 6x02 Promo (Sub en Español)
Imágenes promocionales de HTGAWM Temporada 6 Episodio 2