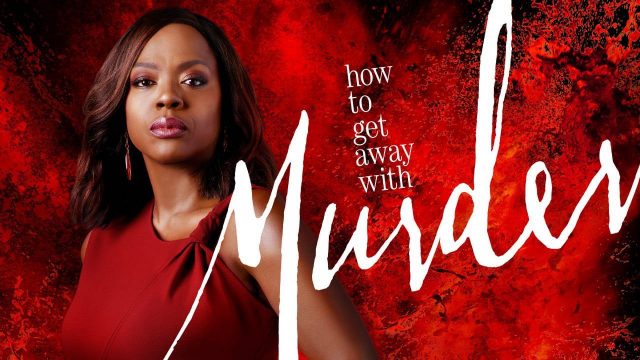 Promo subtitulada, fotos y sinopsis de How to Get Away With Murder (HTGAWM) 6x06 "Family Sucks", que se estrena el jueves 31 de octubre en ABC.
Sinopsis HTGAWM Temporada 6 Capítulo 6 «Family Sucks»
HTGAWM S06E06: Annalise interviene en la relación de Michaela con su padre y le pide su ayuda a cambio.

Debido a que Nate todavía no confía en Tegan, intenta ponerse en contacto con alguien que alguna vez estuvo cerca de ella.

Después de que Asher se reúne y tiene una conversación desagradable con su madre, comparte un momento significativo con Michaela.

En otro lugar, Connor finalmente descubre por qué fue elegido originalmente para el Keating 5.
How to Get Away With Murder 6x06 Promo (Sub en Español)
En la promo vemos que Annalise le advierte al grupo que las cosas se complican para ellos: "Frank casi muere. Laurel y Christopher puede que estén muertos... Vienen por nosotros."

Más tarde vemos a Annalise en la corte diciendo que está desapareciendo porque le preocupa su vida. Esto nos da a entender que las escenas del funeral de Annalise podrían ser un truco para engañar a los Castillo y el FBI.
Imágenes promocionales de HTGAWM Temporada 6 Episodio 6
Pronto.
Elenco: Viola Davis como la Profesora Annalise Keating, Billy Brown como el Detective Nate Lahey, Jack Falahee como Connor Walsh, Aja Naomi King como Michaela Pratt, Matt McGorry como Asher Millstone, Karla Souza como Laurel Castillo, Charlie Weber como Frank Delfino, Liza Weil como Bonnie Winterbottom, Conrad Ricamora como Oliver Hampton, Rome Flynn como Gabriel Maddox y Amirah Vann como Tegan Price.
Elenco invitado: Ray Campbell como Solomon Vick, Jennifer Parsons como Lydia Millstone, Kelen Coleman como Chloe Millstone y Mercedes Mason como Cora.